Evangelismo / Evangelism
by Adriana Leal Espinoza | November 16, 2023 12:54 PM
ES: Comida, fe y compañerismo – ¡qué buen Sábado! Para el desayuno, tuvimos unos huevos a la española deliciosos, seguidos de un delicioso pollo con mostaza, arroz y té helado para la comida.
¡Pero nuestro día no se detuvo ahí! También tuvimos una increíble campaña evangelística donde predicamos, fuimos testigos de unas sanidades asombrosas, y después de eso nos reunimos de nuevo para comer y tener compañerismo. Realmente fue una experiencia edificante.
Todavía hay mucha necesidad allá. Por favor, únete en oración con nosotros por la comunidad de Héroes de la Independencia. Que ellos sean llenados con la presencia de Dios y experimenten Su amor.
EN: Food, faith, and fellowship – what a Saturday well-spent! We had some delicious Spanish-style stuffed eggs for breakfast, followed by a flavorful chicken with mustard, rice, and iced tea for lunch.
But our day didn't stop there! We also held an incredible evangelical campaign where we preached, witnessed some amazing healings, and came together for lunch and fellowship. It was a truly uplifting experience.
There is still so much need out there. Join us in prayer for the community of Héroes de la Independencia. May they be filled with God's presence and experience His love.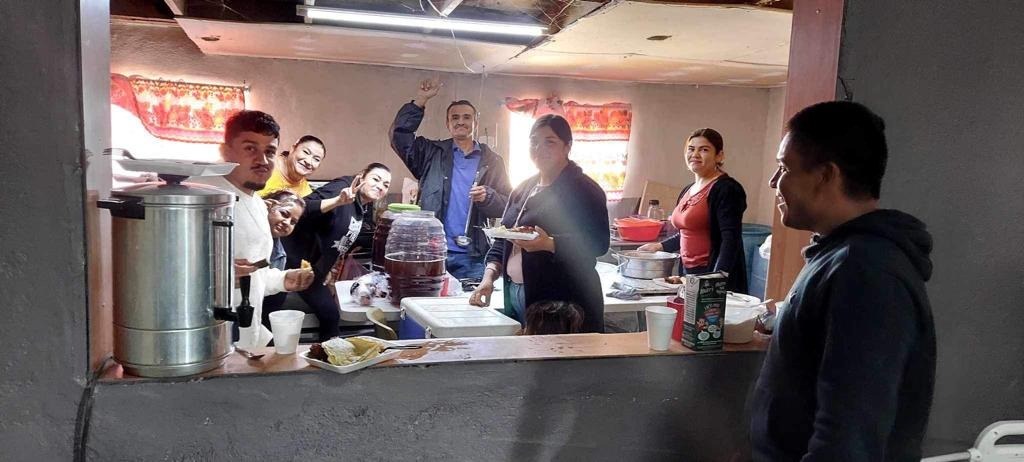 Subscribe To Updates
Comments
No comments have been posted.