The Harvest is Plentiful...
by Almando Jean Louis | November 8, 2023 5:24 AM
We had a chance to have a conversation with a missionary here who was born in the US but grew up here. He devoted his life to serve the Lord here and has been helping the Christian community here in many ways. Later on, during our debrief time Hatice told us more about the task of making disciples. We also learned that the children's ministry is on pause because the two missionaries that run it are back in Hungry.
Here is a summary of our conversation.
What is it like to minister to people here vs in the US?
People here have no Christian foundation at all. You have to work with them from ground zero. Hatice said it's not even zero, it's way below zero because you have to debunk all the lies they have been told about God, even before you start at ground zero. Whereas in the US, most people have some Christian values, especially if they come from Christian families. You have to teach people the very basics of Christian living here and work with them through the baggage that comes with it. It's a lot of work and there aren't many people to do it.
Are people receptive to those values?
Yes. It takes time but if they commit their lives to Christ, they desire to grow in His knowledge. The biggest roadblock for those people is the understanding of some concepts such as the Trinity and intimacy with the Father, which does exist in Islam. There are many things that are hard for us to understand, even as long-time believers that we simply have to believe by faith.
What is it like for you personally to be a believer in this culture?
It is hard to be one of a kind among very many in most circumstances, but there is nothing better. I love talking with people and they enjoy having conversations about my belief and what it means to be a follower of Christ.
What is the best way to minister to people here?
The best way to minister to people here is to become friends with them. Having a genuine relationship with them, doing life with them is the best way you can minister to their soul. It does not work to just walk up to them and tell them to accept Christ.
Thanks for obeying the call, friends!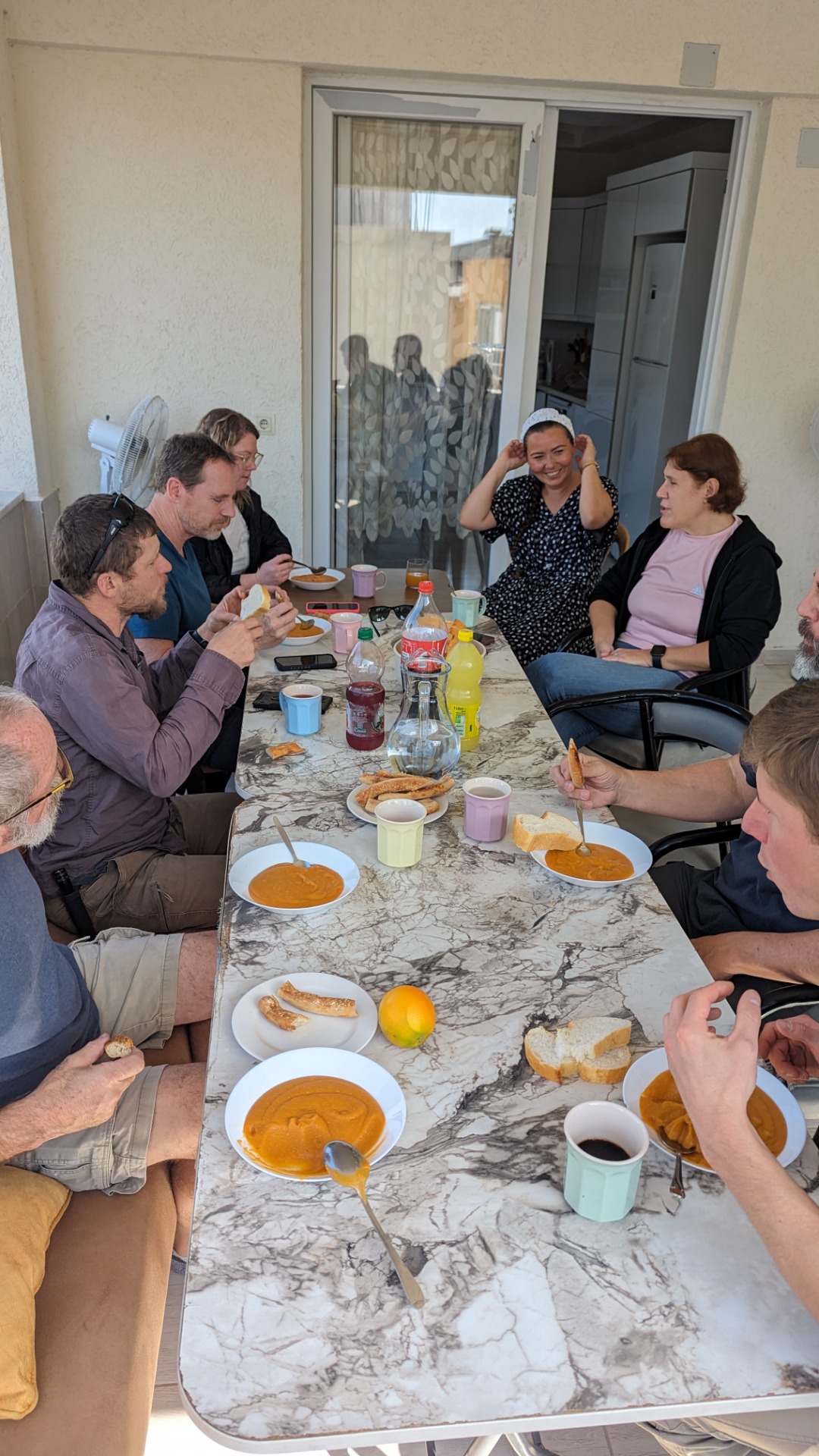 Subscribe To Updates
Comments
Lee A.
November 8, 2023 6:45 AM
Thank you so much!!
Cheryl K
November 7, 2023 10:47 AM
Thanks for the update. It is through hardships & persecution, churches grow & souls are added. The same can be said for us personally. People see when Christians respond righteously & are drawn to Christ because of it. Your work there is part of that process. We are praying.
Cindy G
November 7, 2023 7:41 AM
So encouraging! My God is an awesome God! May the church be a light for all those lost in darkness. A beacon calling them. A transformation for the country. Bless the staff and everyone who come to serve. Thank you all.