We Made It!
by Shaleen Burgos | March 11, 2023 7:29 PM
Our team made to Belize. We are super excited for these days of ministry. We are all ready to serve and be the hands and feet of Jesus.
We deeply appreciate your prayers.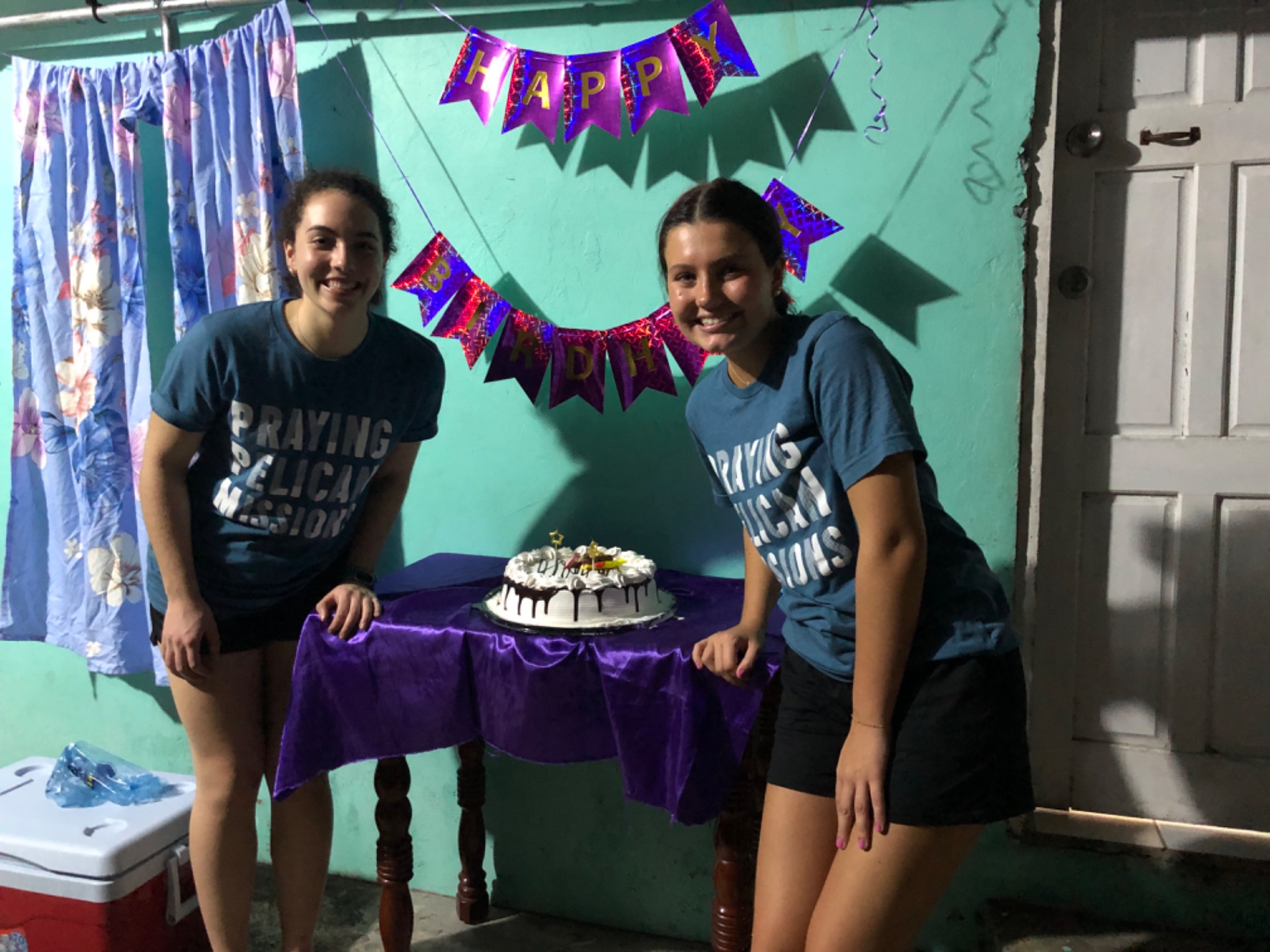 Subscribe To Updates
Comments
Vern,leona vande kamp
March 17, 2023 10:14 AM
Thank you for giving your time and talent,teaching Bible school.telling young and old about Jesus, delivering food.may was a blessing to all of you.
Jill S. Jacobson
March 17, 2023 7:47 AM
thank you for these updates and serving our Lord during these crucial times. Thanking God for each of you and will continue to pray.
Roxanne Mesyk
March 15, 2023 8:30 AM
Great to see all your faces and the ways you are showing God's love to others. Praying for yous! Keep these updates coming!
Sheryl Vande Kamp
March 14, 2023 6:13 PM
Thank you so much for these updates. Praying for the entire team.
Greg Murphy
March 14, 2023 11:25 AM
Great updates, keep them coming! Amazing to see what God will do in all the lives involved.
Jeffrey poplawski
March 14, 2023 9:53 AM
Such a great time serving Jesus. Great to see all your work. PRAYERS
Pastor Bert
March 14, 2023 9:22 AM
Ashley, I love reading the updates and how you and the team are being used by God to share His love and His gospel. Praying for you all daily.
Annette LaPlaca
March 14, 2023 7:32 AM
Hey, Luciana! We're all praying for you here!!
Marla De Jong
March 11, 2023 8:26 PM
What a joy that my niece, Bronwyn, can participate in this mission.
Michelle Keller
March 11, 2023 8:12 PM
Glad you are all there safely! Thanks for all you will be doing!