Rec Day- Sabino Canyon + Photo Scavenger Hunt
by David Motley-MacCall | July 15, 2022 3:39 AM
The last day of our trip was devoted to some much needed recovery and fun time. We spent the first half of the day at Sabino Canyon Park, where we hung out by a dam for a while before hiking up a hillside to get a beautiful view of the surroundings. Later, we enjoyed fresh gelato from Frost Gelato. After that, the group split into 3 teams to challenge each other in a photo scavenger hunt contest. The photos were taken at different famous murals around the city. In the evening, we spent time with the youth from Hope City Church and got delicious specialty hotdogs from a local favorite, El Güero Canelo.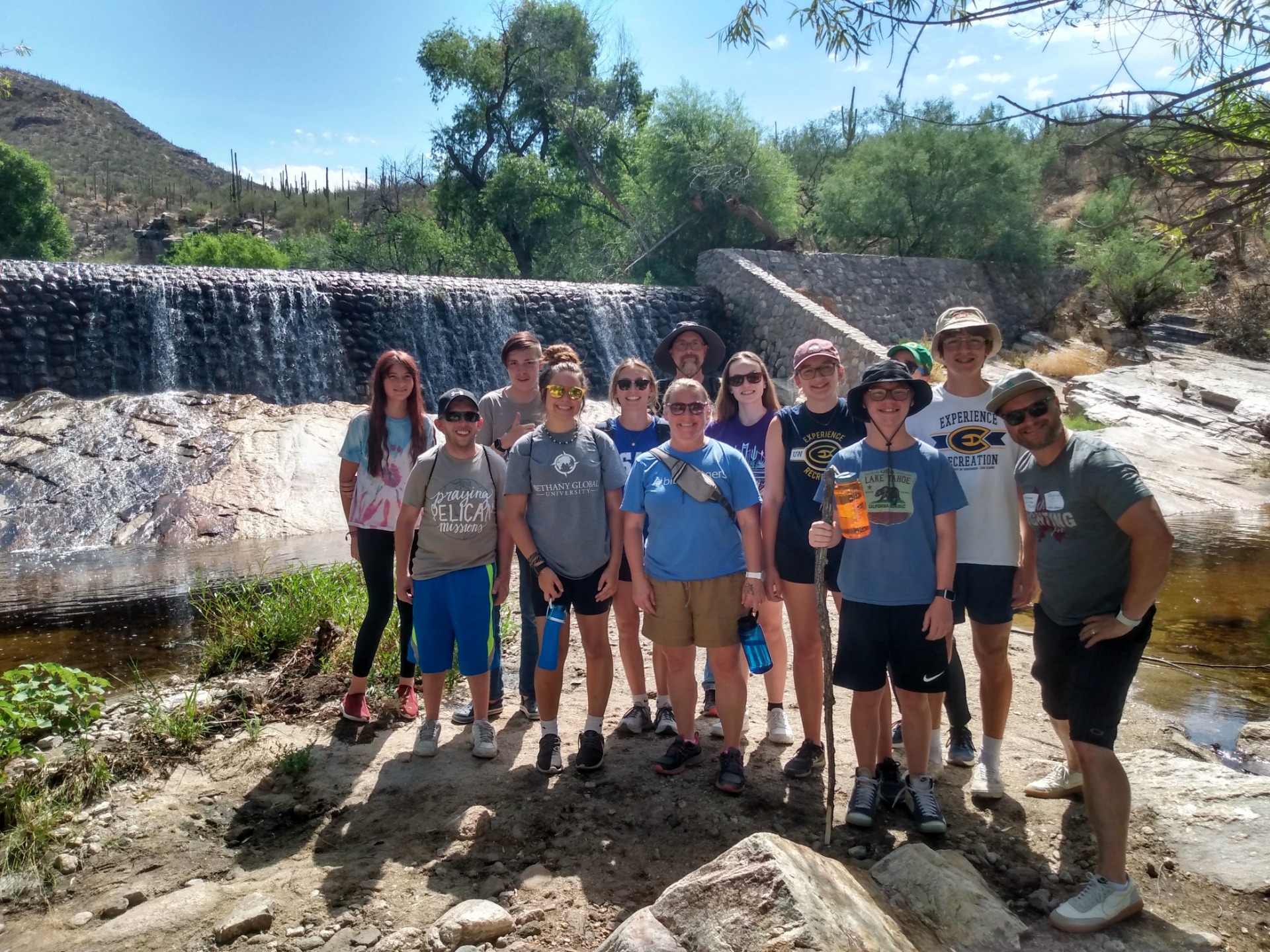 Subscribe To Updates
Comments
No comments have been posted.