College of St. Scholastica
Serving In South Florida
March 11, 2023
Staff:
Susan deForest, Tim deForest
They Made it!
by Tim deForest | March 12, 2023 4:38 PM
After a long day of travel, the team arrived at Christ United Methodist Church in Lehigh acres, Florida just after 9 PM. We were so excited to see them. We gave them a quick tour of their new home for the week, had a piece of Keylime pie and other snacks, and did a brief orientation meeting too. After the meeting we scrambled to set up our living quarters. With the time change, it was a late night, but a good one.
---
Good Morning Sunshine!
by Tim deForest | March 12, 2023 4:43 PM
The team was so happy to see the warm sun outside this morning. We intended to have them eat breakfast in the fellowship hall, but they quickly overruled that and ate outside in the sunshine. They left 20° weather in Minnesota and arrived to low 80s and sunshine here in Florida. After breakfast we joined in worship with our host church Christ United Methodist Church. They were delighted to have us as their visitors at the service this morning.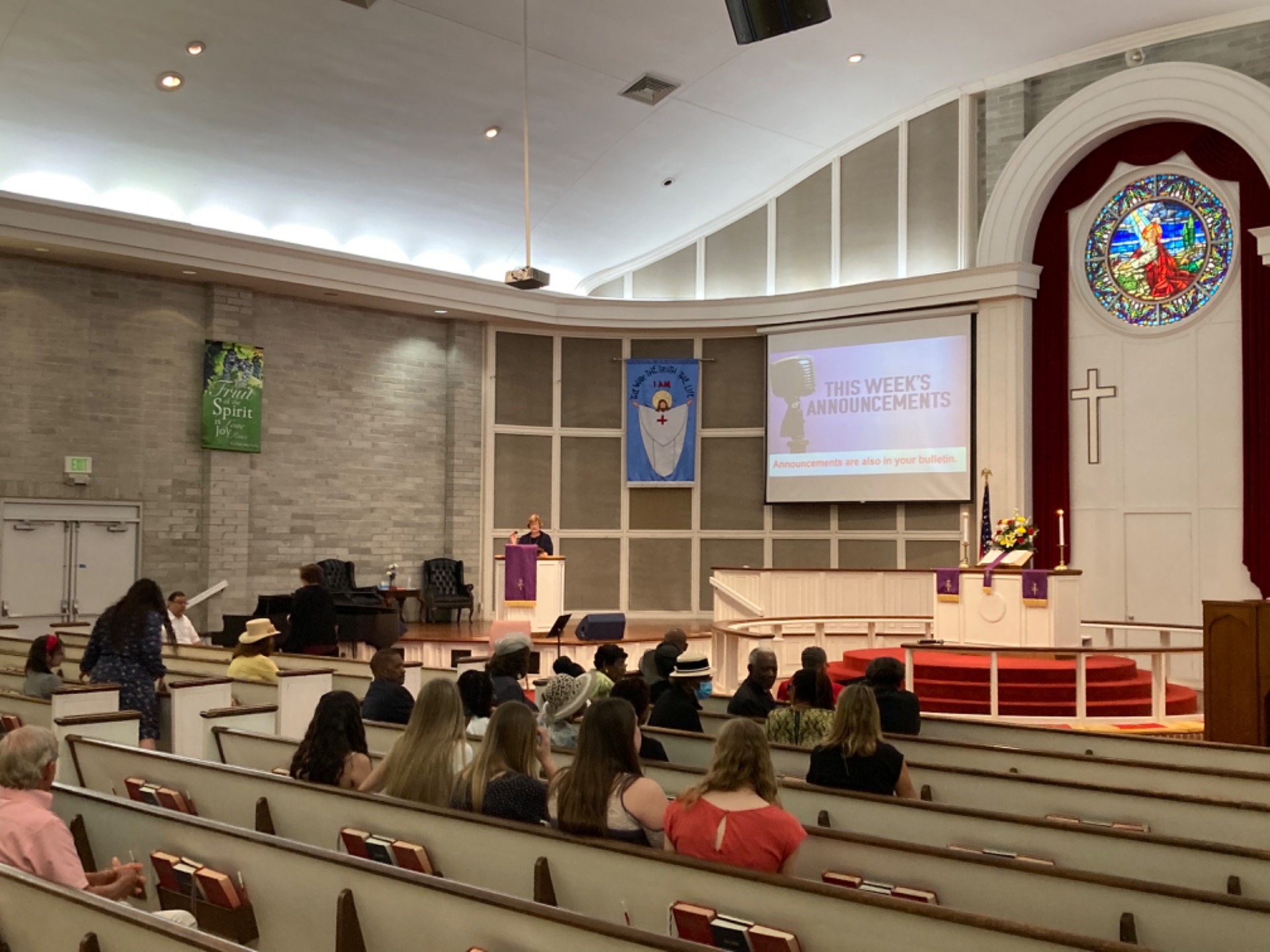 ---
Team Bonding Time
by Tim deForest | March 12, 2023 4:46 PM
Our team is a group of 18 individuals. 14 female students, two male students, and Susan, and I as leaders. 18 different individuals who really hardly knew each other. Crazily, within an hour or two we are already slowly becoming family. What a great group of young people. It's going to be a great week.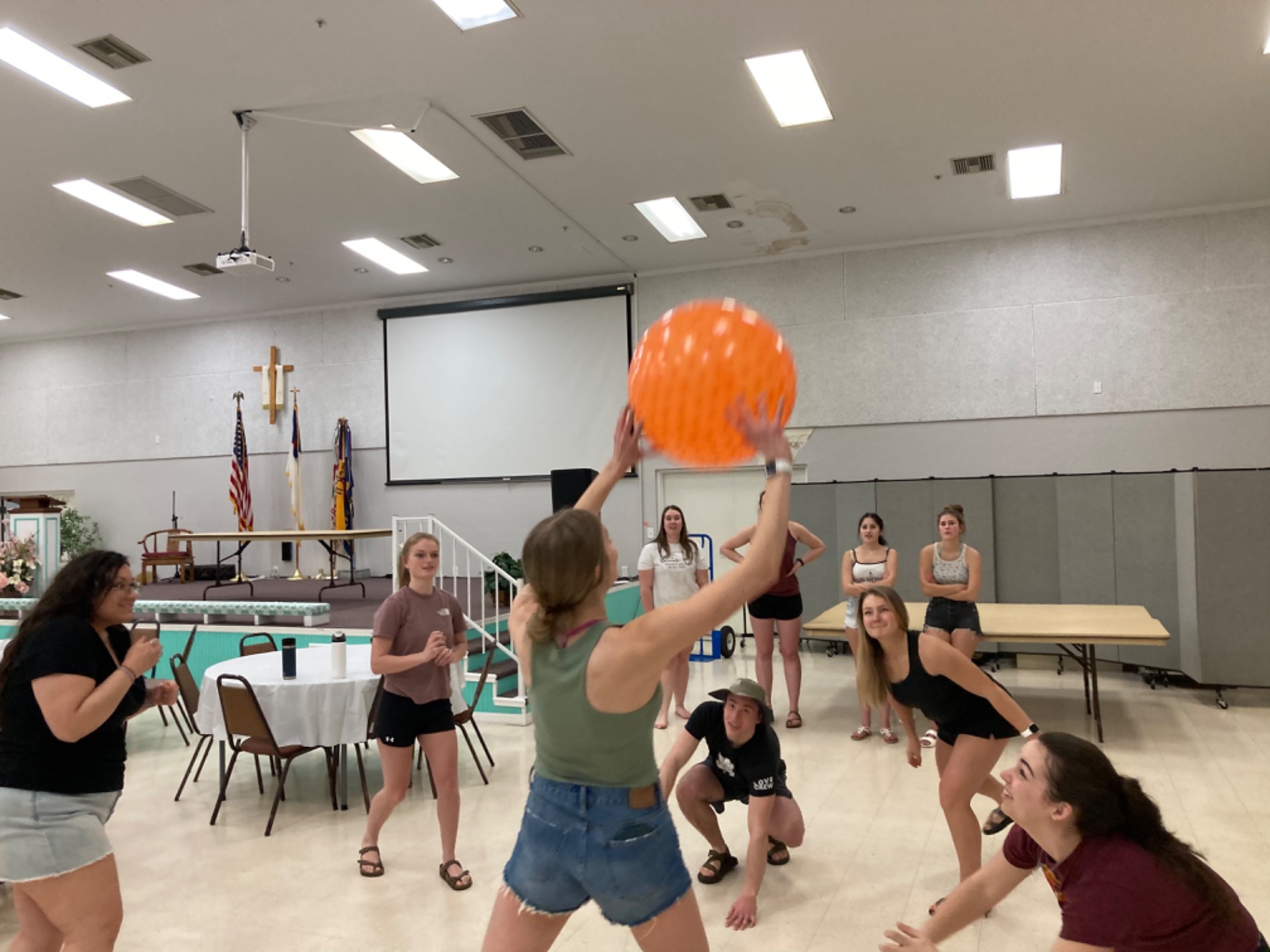 ---
Serving with a Smile!
by Tim deForest | March 12, 2023 4:49 PM
After a little team bonding fun, we decided we wanted to give back to the church that was hosting us. They left us a whole list of projects that they could use a little help with if we had any time. This team went from task to task working right away to try to bless the community here. By evening, we were all tired, but it felt so good to help out in small ways.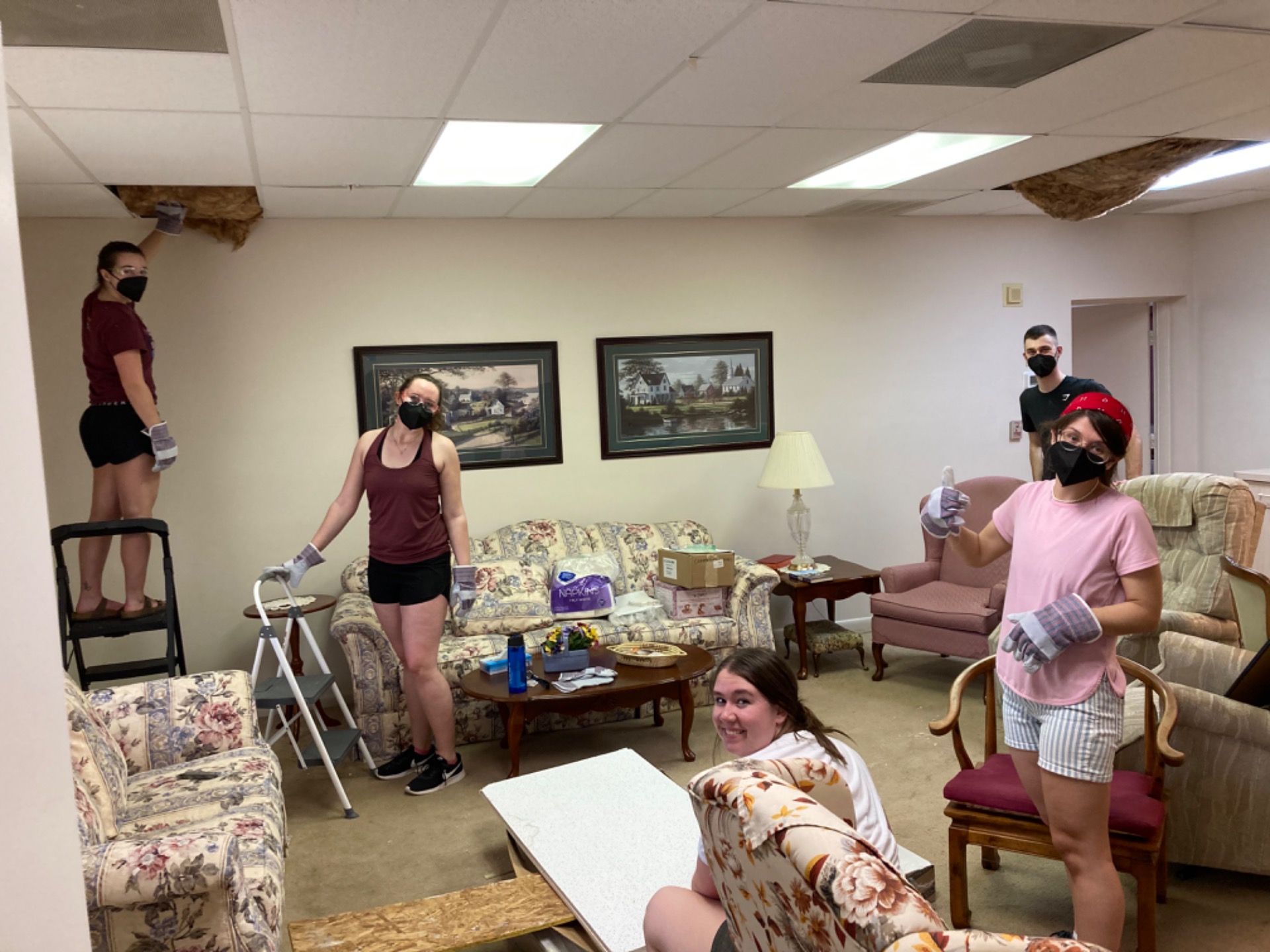 ---
Hot Breakfast!
by Tim deForest | March 13, 2023 2:26 PM
The team woke up today and got right after it. We started the day with a delicious pancake breakfast. So good!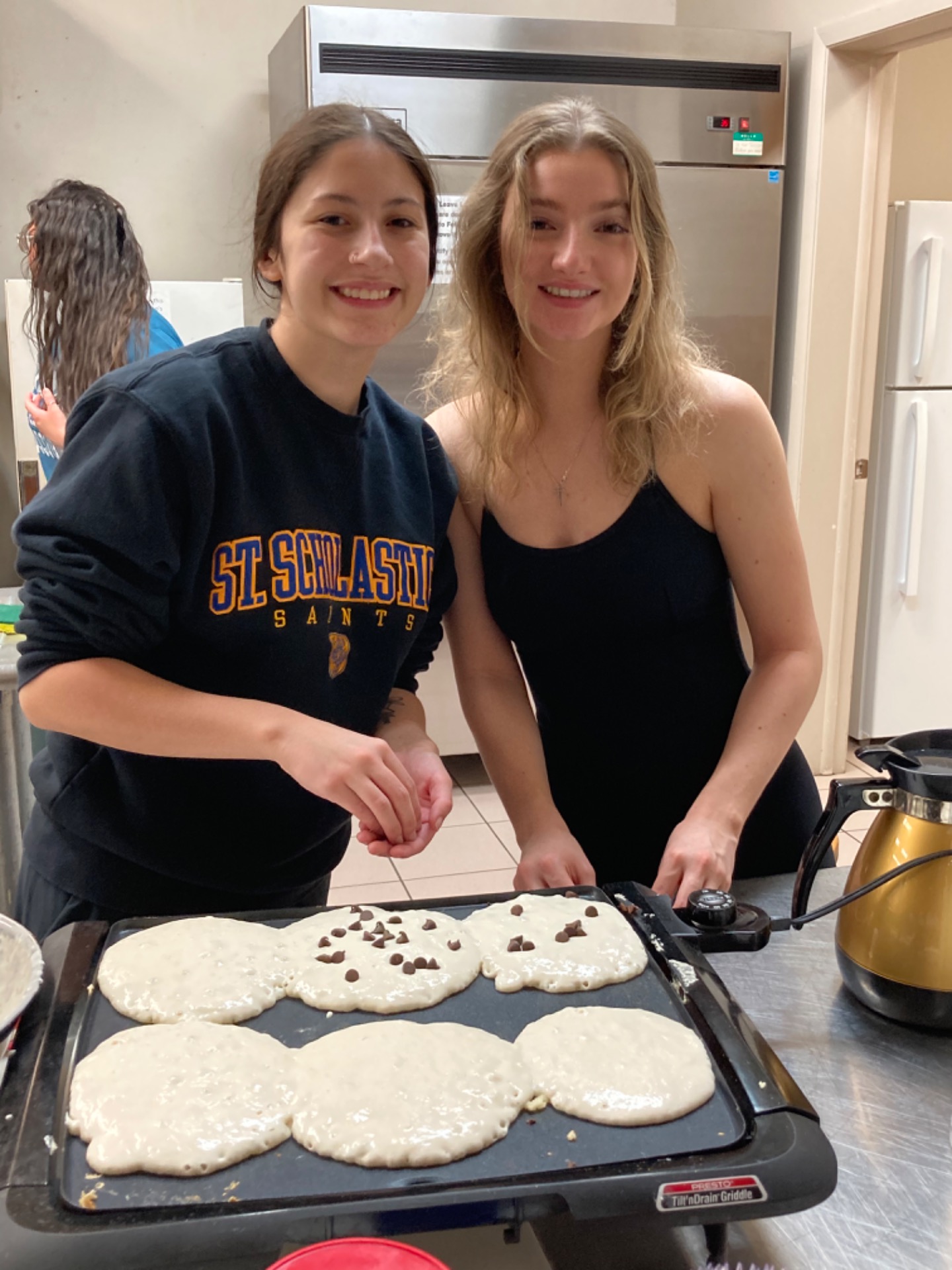 ---
Project Time!
by Tim deForest | March 13, 2023 2:28 PM
Right after breakfast our team was eager to finish what we started yesterday. Christ United Methodist Church was so happy to have 18 willing people to help with some of their needs.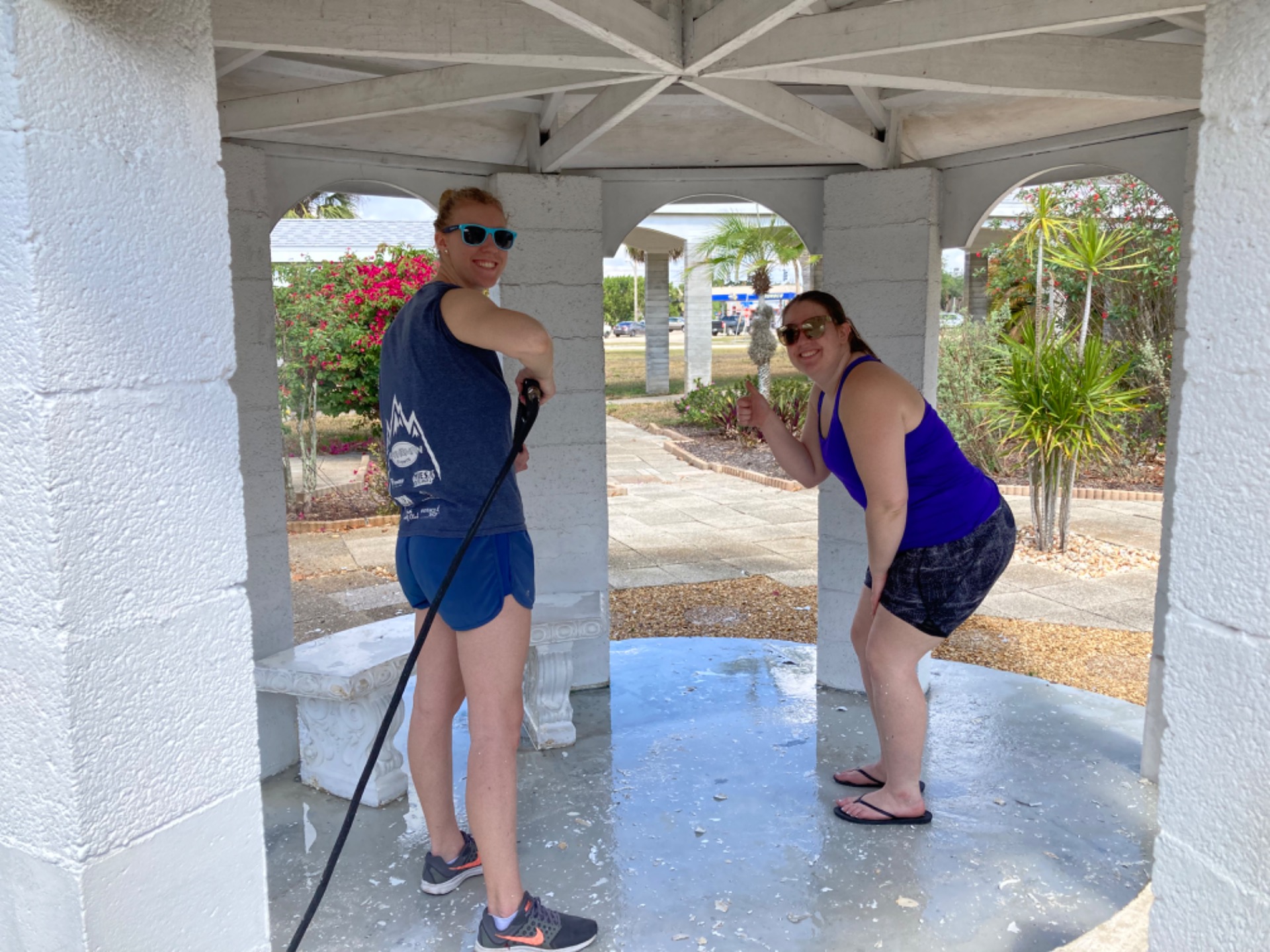 ---
Free Hot Dog Lunch for the Community!
by Tim deForest | March 13, 2023 2:33 PM
At lunchtime, the team fired up the grill and roasted up over 200 hotdogs to give away to anyone who drove in and wanted some. They worked like crazy to gather customers, prayed with anyone who had prayer requests, and then gave away delicious bags with hotdogs, chips, and cold ice water. It was a great community event.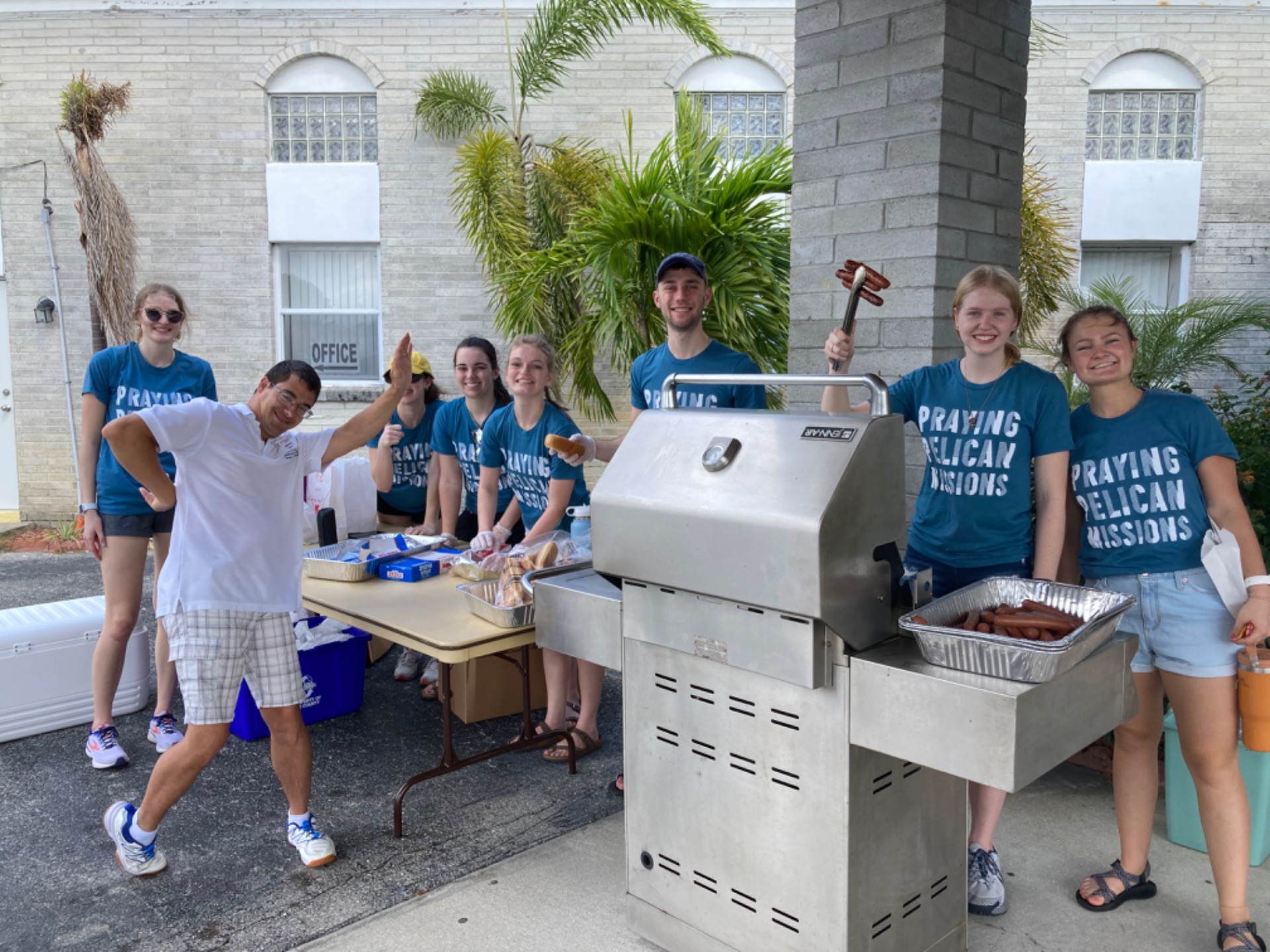 ---
Our Dream Team!
by Tim deForest | March 13, 2023 2:35 PM
Here is a picture of our dream team after the community hotdog giveaway.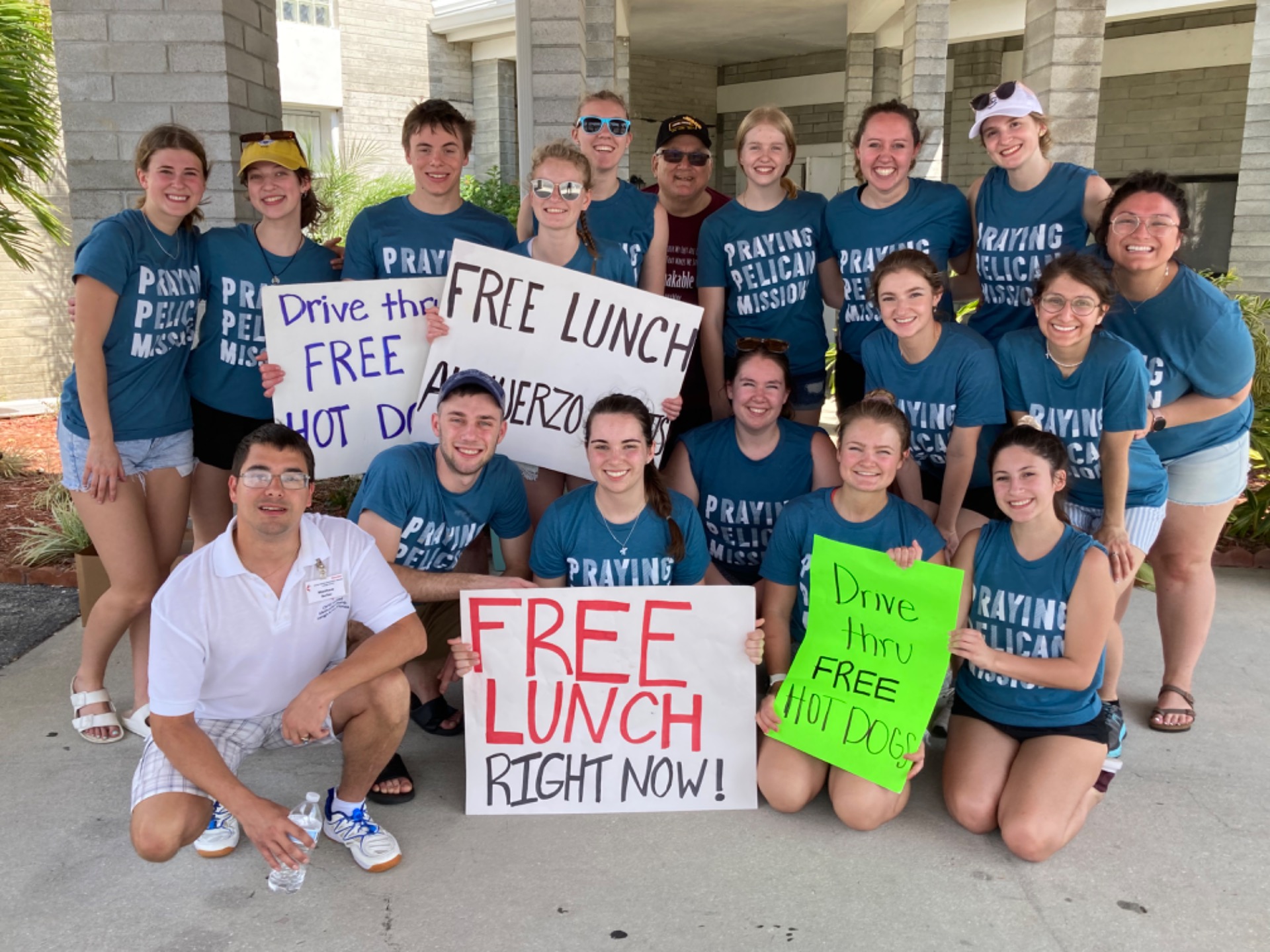 ---
Bingo Anyone?
by Tim deForest | March 13, 2023 2:37 PM
Later in the afternoon, we hosted a bingo tournament for some church members. The turnout was small, but we had a great time playing with those who came. We even had some prizes!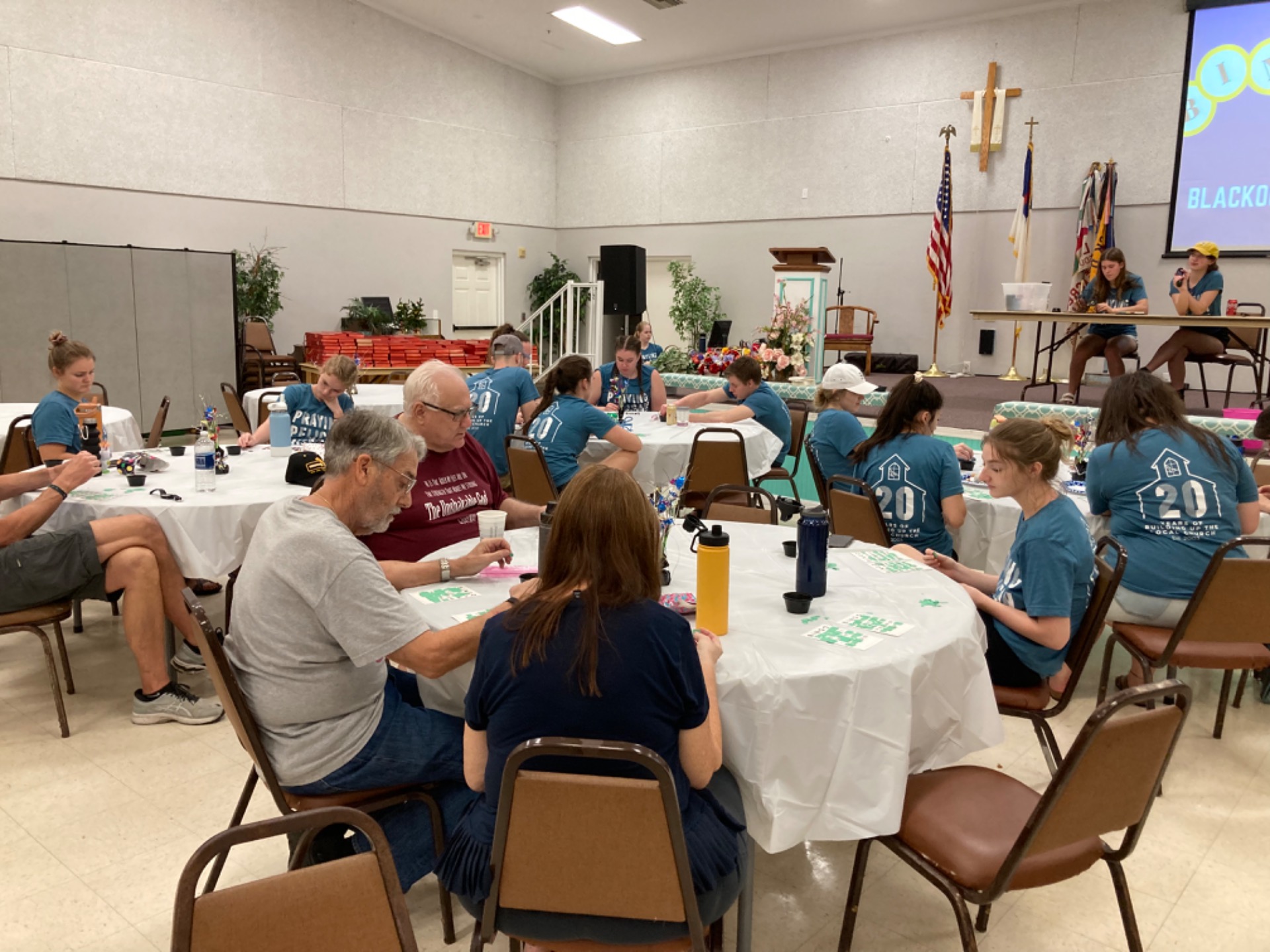 ---
This Group Brings the Fun!
by Tim deForest | March 13, 2023 2:38 PM
During our evenings, different team members planned fun games for us all. This balloon stop was a huge hit.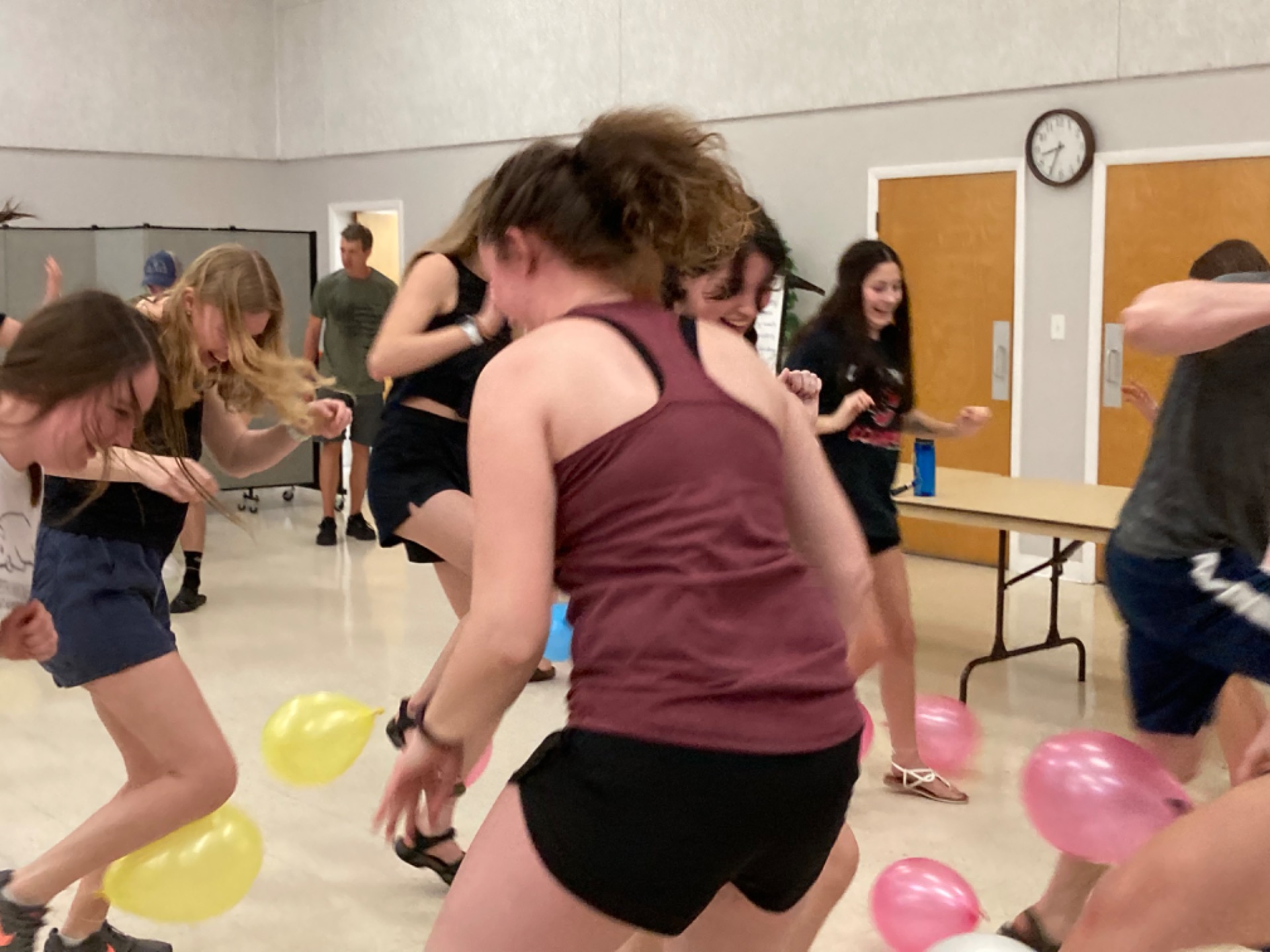 ---
Providing for the Hungry!
by Tim deForest | March 14, 2023 11:45 AM
The team spent the day at the Harry Chapin Food Bank in downtown Fort Myers. What an organization this is. We help them pack up close to 2000 boxes that they will now distribute to those in need. By days end we were exhausted, but proud of what we had accomplished. It feels great to help out in all of these different ways.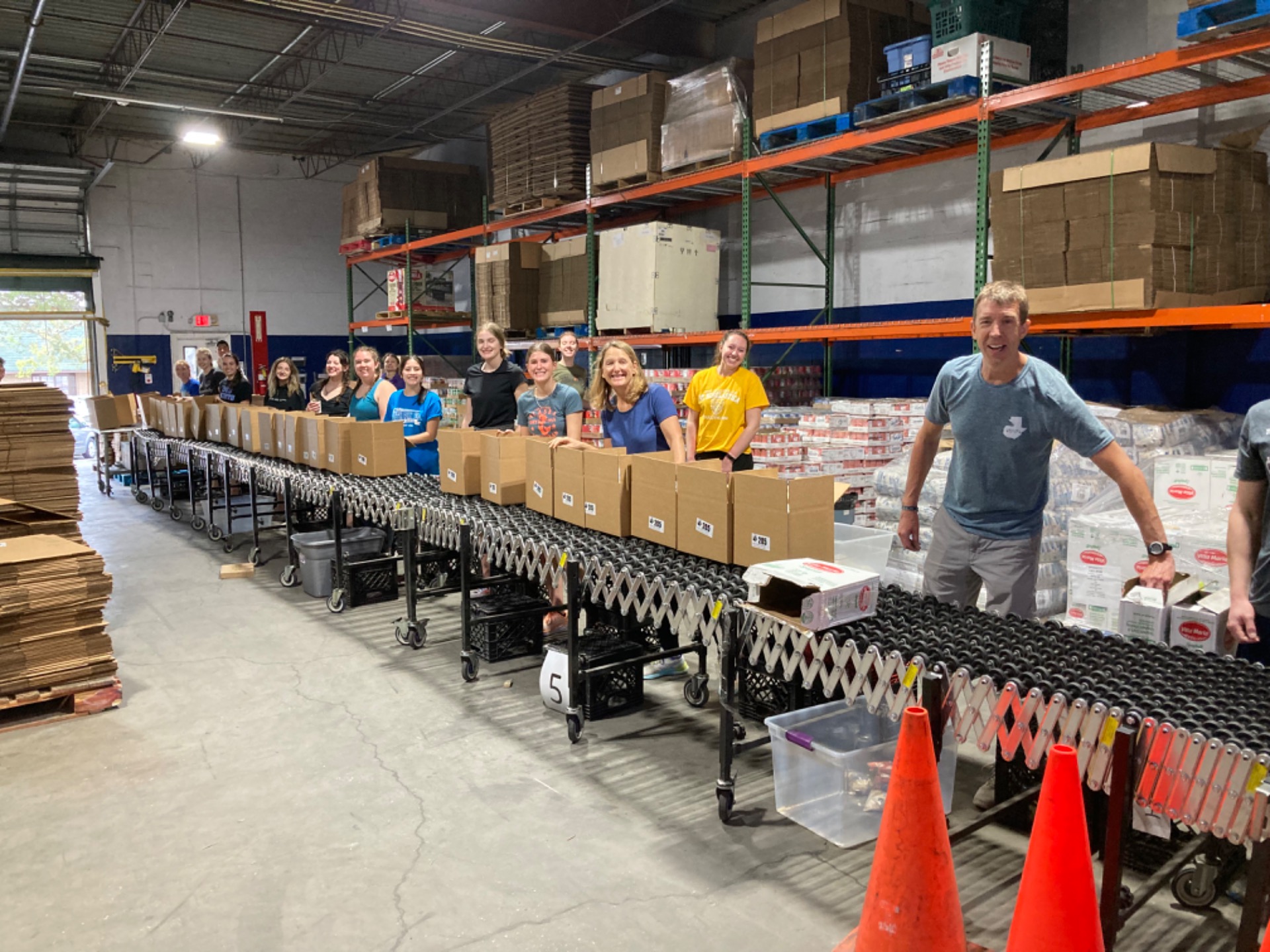 ---
Hurricane Clean-up Day!
by Tim deForest | March 15, 2023 8:01 PM
Today was a day devoted to hurricane cleanup. Hurricanes are hard. Hurricanes wreak havoc on peoples lives. Today was a hard day emotionally to see the destruction that hurricane Ian has done to this town and these wonderful people. It was an honor to spend one day pitching in to try to help with the cleanup and showing the people of Fort Myers that we care for them.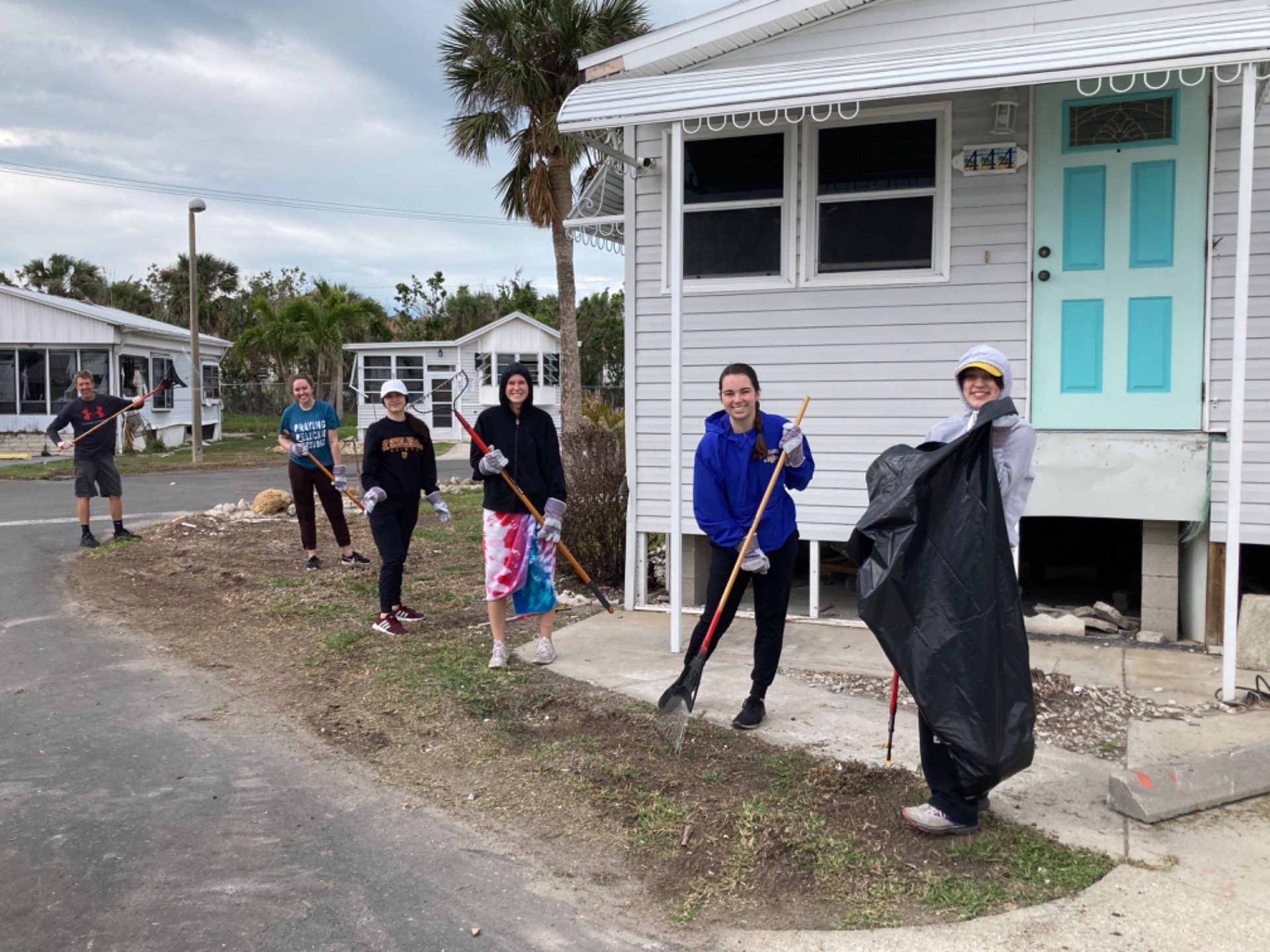 ---
Meet Mr. Darrell
by Tim deForest | March 15, 2023 8:06 PM
Meet Mr. Darrell. He was unable to evacuate before the hurricane hit, and therefore he was in his trailer as the storm surge came rushing into his home. At first, the water was knee height, but before long, it was up to his shoulders. Luckily, the water level never got any higher, or he may not have survived. He lost everything. His boat was found two or three blocks away, ruined. His furniture was floating all around in his home. He told us all of this with crocodile tears in his eyes partially because of what he lost, and partially because he was so touched by our team, helping him out all morning. We will never forget him.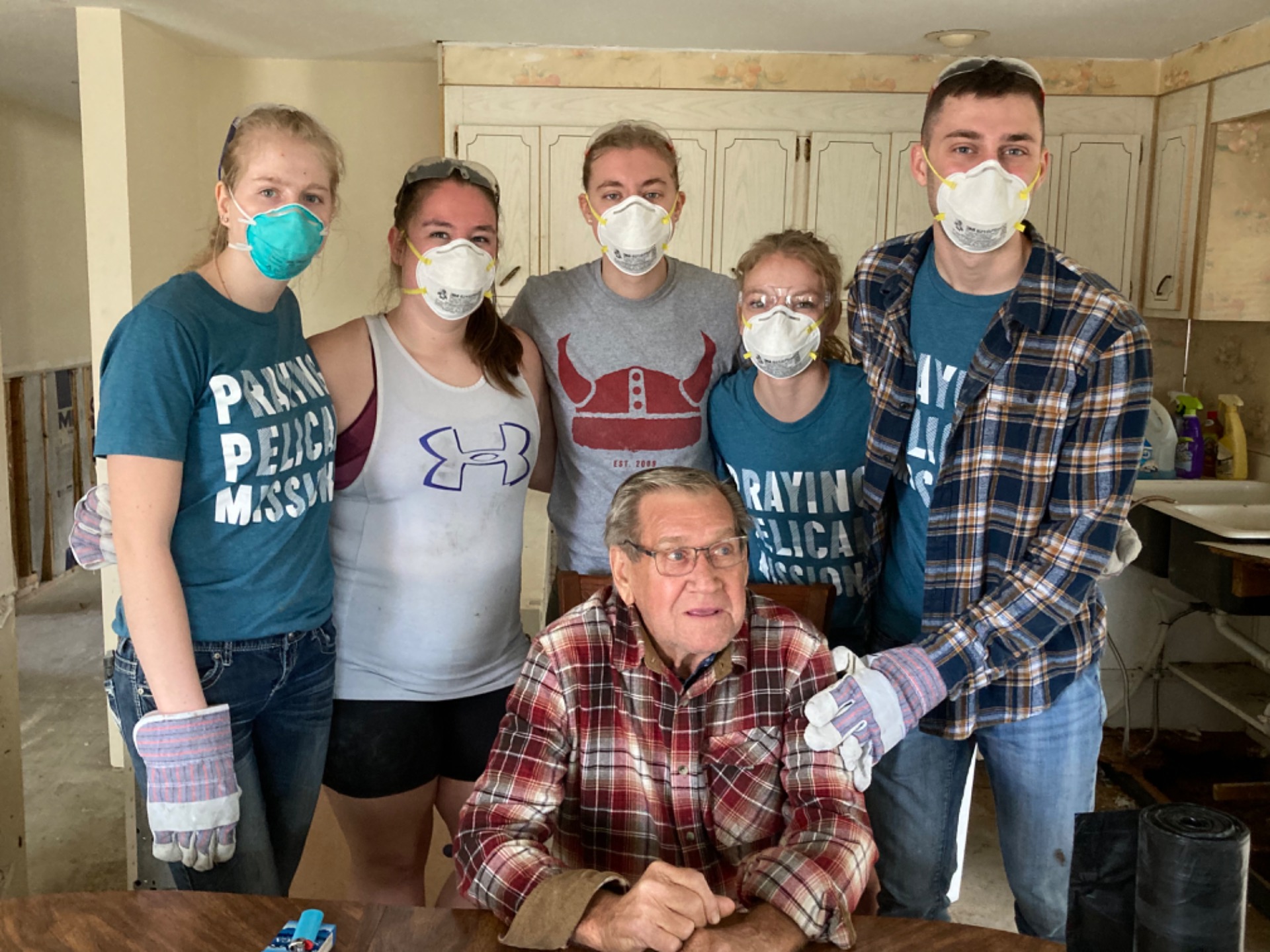 ---
A Breakfast Feast!
by Tim deForest | March 16, 2023 8:52 AM
Today is our recreation day. The team decided that in order to have good energy to enjoy a full day in Naples that they needed to make a huge breakfast feast. This team crushed it. It was so good!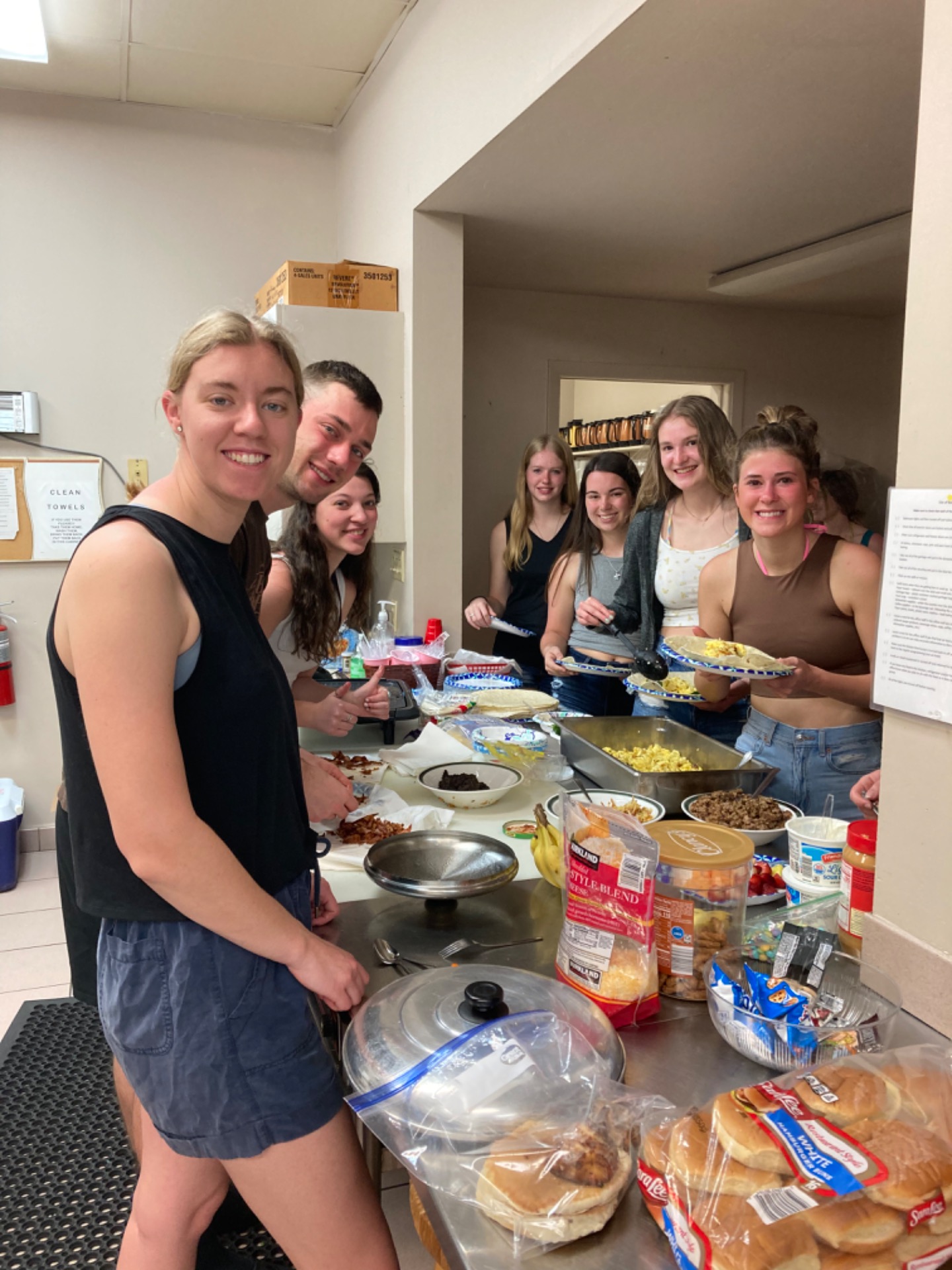 ---
What an Amazing Week!
by Tim deForest | March 16, 2023 8:55 AM
Many of us came as strangers, and now we leave as tight friends. Bonded by serving, bonded by living together, bonded by loving on each other. It was a week we will never forget. God is so good!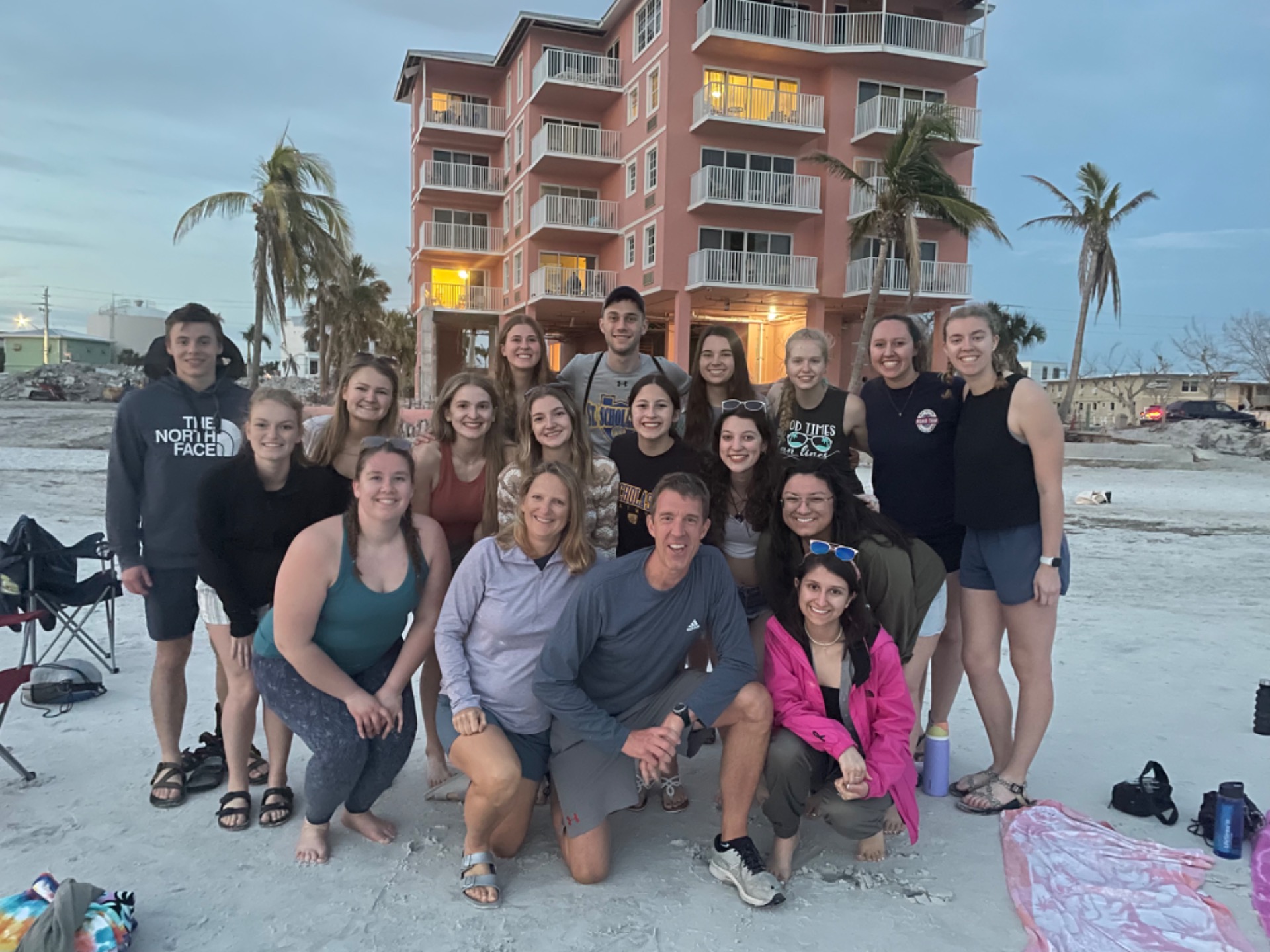 Subscribe To Updates
Comments
No comments have been posted.