Gospel Rescue Mission
by David Motley-MacCall | July 12, 2022 3:49 PM
This morning, the teams gathered at Gospel Rescue Mission in Tucson to help remove old furniture, trash, and other items from the rooms in preparation for the next tenants. They also worked to cut the grass, remove weeds, and clear out excess leaves with leaf-blowers. The ministry helps people with housing and other needs. Everyone worked so hard, and God was moving mightily!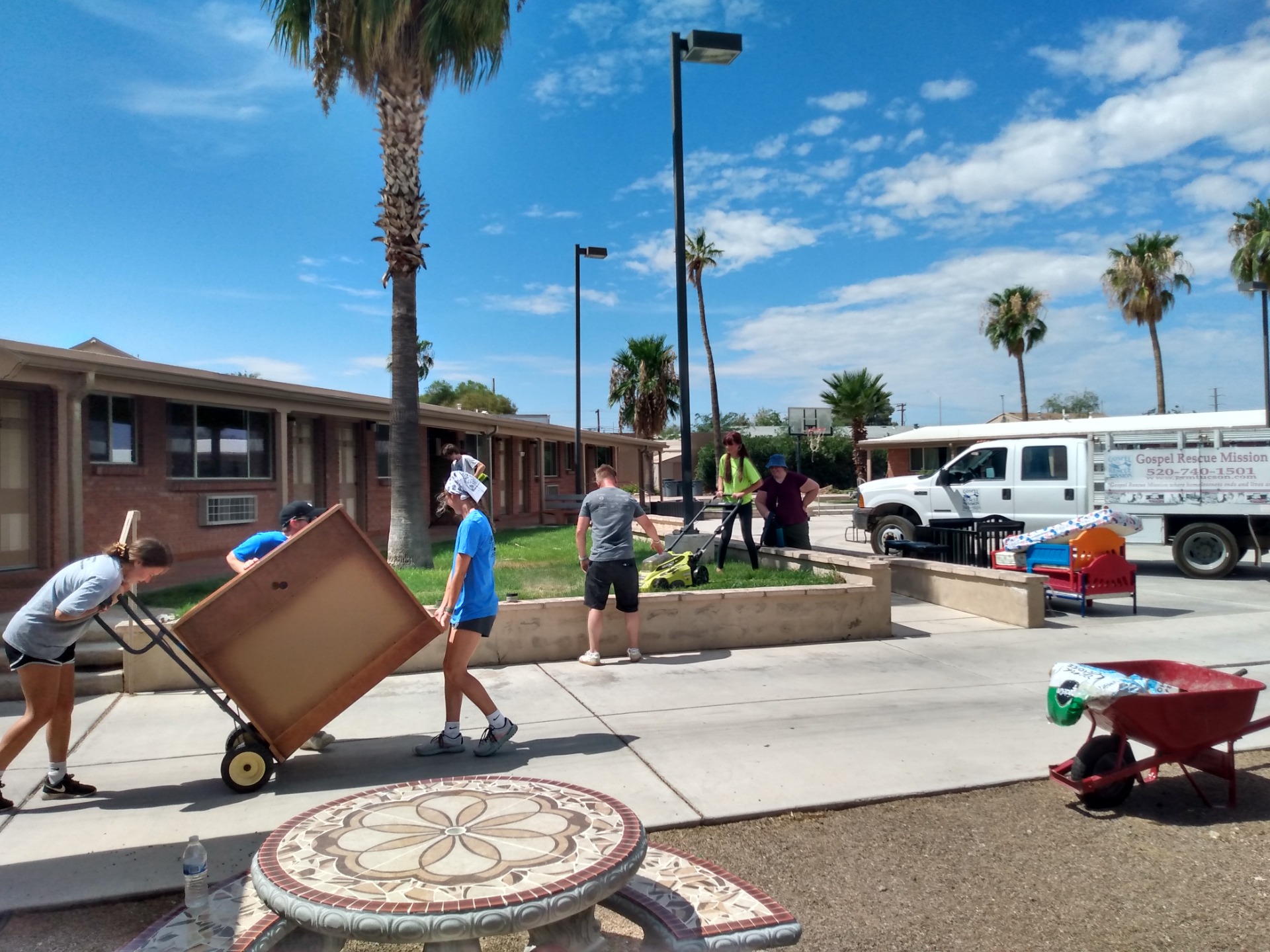 Subscribe To Updates
Comments
No comments have been posted.