Prayer Rock Ministry
by David Motley-MacCall | July 12, 2022 2:05 AM
We also had a team activity in which everyone wrote encouraging messages to the Tucson Police Department, who work so hard for the community and also deal with a lot of stress. Here, a group is working on spray painting the rocks to prepare them for the messages. Stay tuned to see the final product!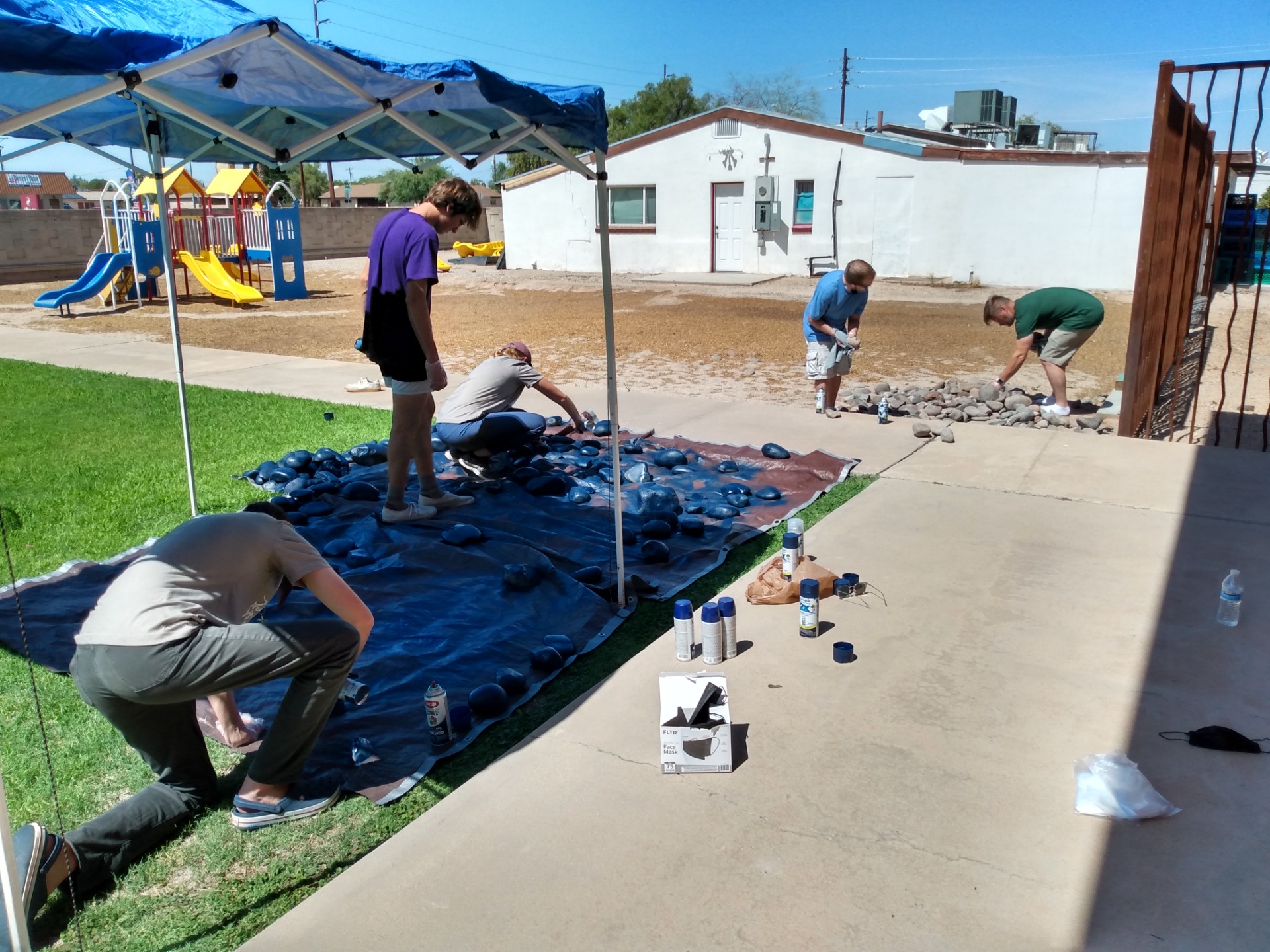 Subscribe To Updates
Comments
No comments have been posted.