Kuha Kerry & The Teaching Tree
by Jennifer Wernimont | March 21, 2023 4:40 PM
Yesterday part of our team spent the morning painting the new tree fort that adorns the teaching tree behind the St. Paul Episcopal Vicarage where Kuha (Pastor) Kerry lives. Here is a picture of Kuha Kerry posing with our girls during a quick Girl Scout cookie break.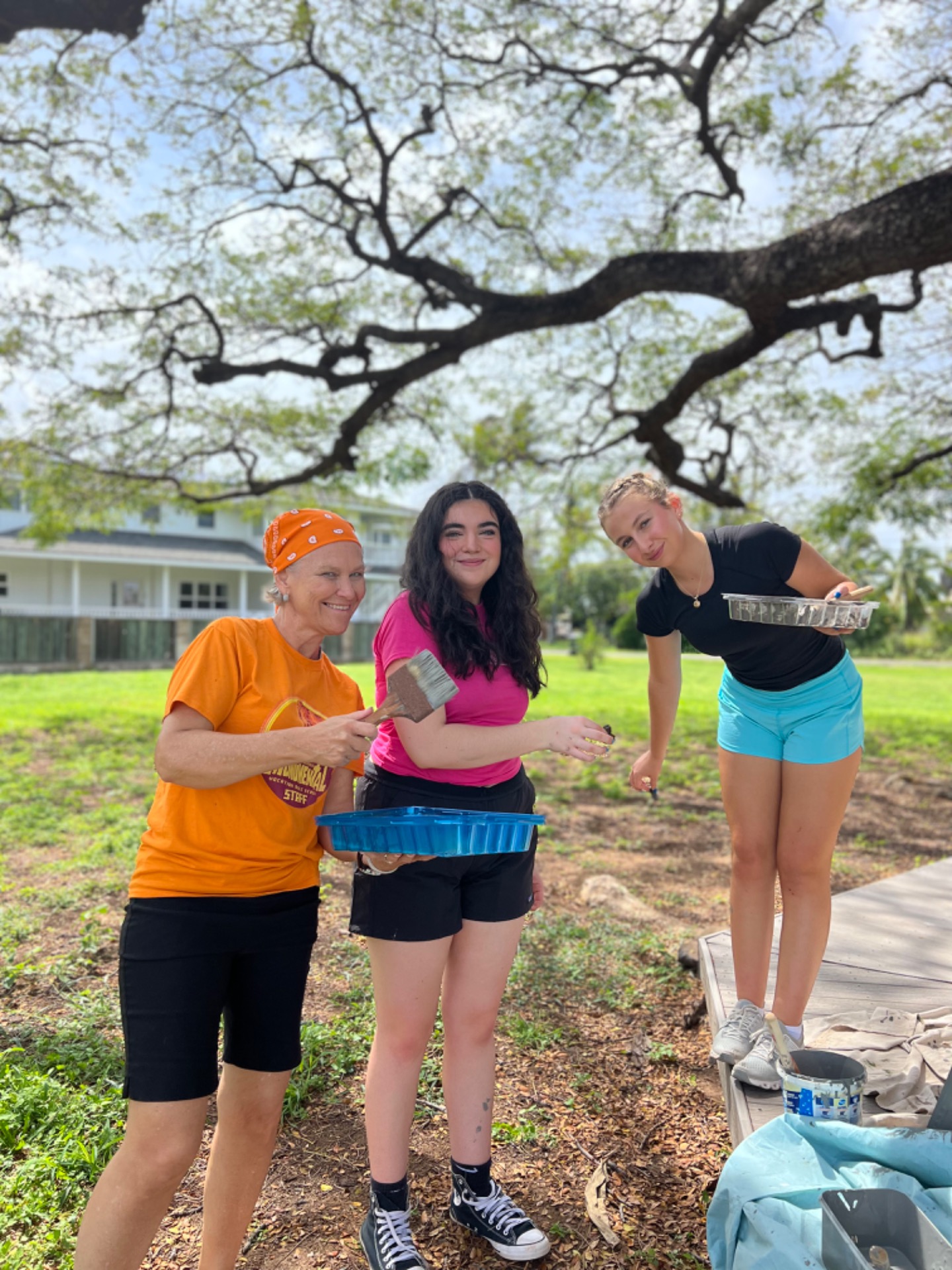 Subscribe To Updates
Comments
No comments have been posted.