St. Matthews Episcopal Church
Serving In Haiti
July 15, 2017
Staff:
Rudy Bazin, Luther Rocher, Caroline Bazin
We have arrived!!
by Caroline Bazin | July 15, 2017 5:00 PM
After an inconvenient delay in Miami, we have finally made it to Haiti! We are currently en route back "home" to our friends in Port Margo. We cannot wait to be reunited again!
We will try to post each day to let you know what has been going on. However cell reception is very spotty.
Pray for us this week as we are eager to be the Hands and Feet alongside our Haitian brothers and sisters.
---
Reunited
by Caroline Bazin | July 16, 2017 1:16 PM
Church was amazing this morning! We have waited a full year to be here again. Seeing familiar faces and receiving friendly hugs was just what we needed to feel back at home.
Yet again this year, we were blown away by the improvements the church has made on their building in the past years. It goes to show their investment and pride in their church.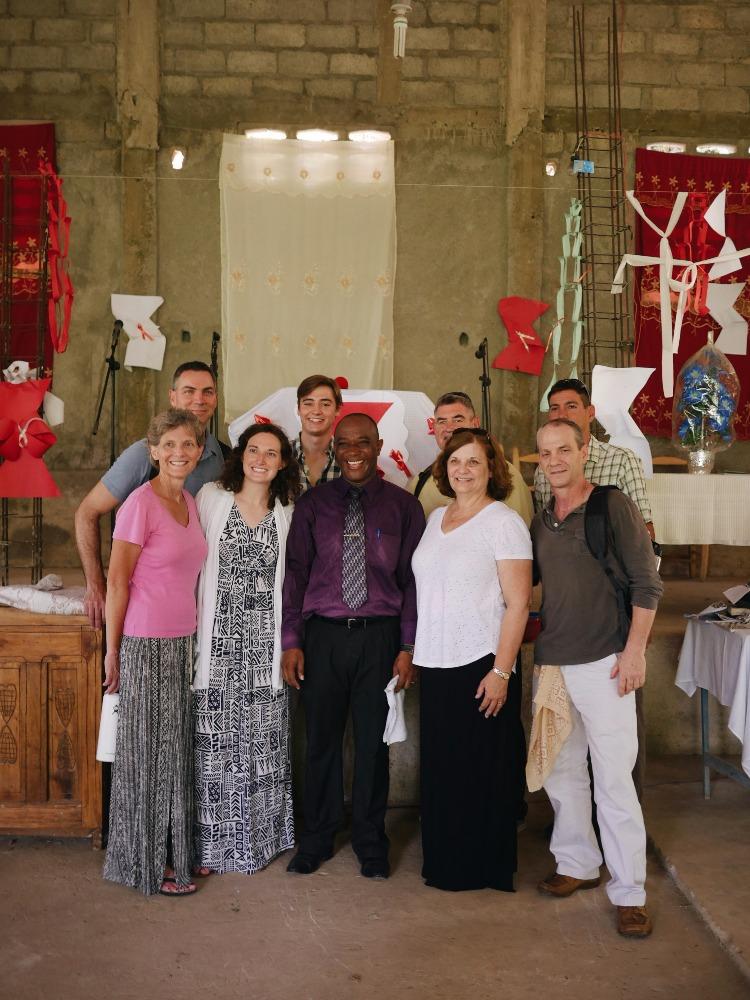 ---
---
Sand
by Caroline Bazin | July 17, 2017 3:56 PM
This morning, we made our way up ti the church to begin our project for the week. We'll be pouring concrete steps. This requires lots of bucket lines to pass water, sand, and dirt!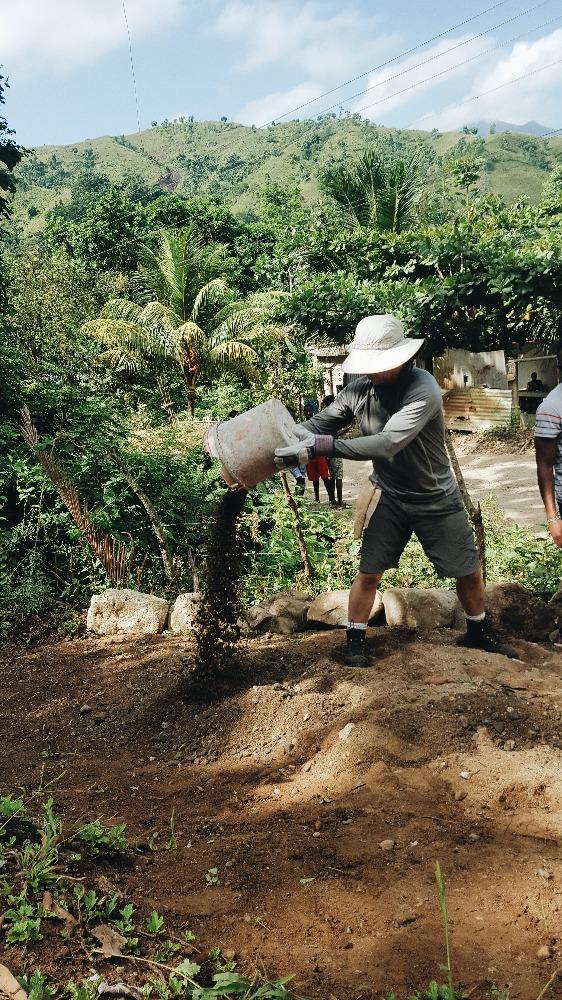 ---
Twisting, cutting, bending
by Caroline Bazin | July 17, 2017 4:01 PM
While some of us were outside in the bucket line, others were inside doing all things rebar. We were making rebar posts for the concrete columns, as well as other supporting structures for the stairs. We had a fantastic instructor in the Haitian worker; we look forward to learning from him all week!
After a full morning if work, we are enjoying our afternoon of bubbles, soccer, and jump rope. We can't wait to see what tomorrow holds!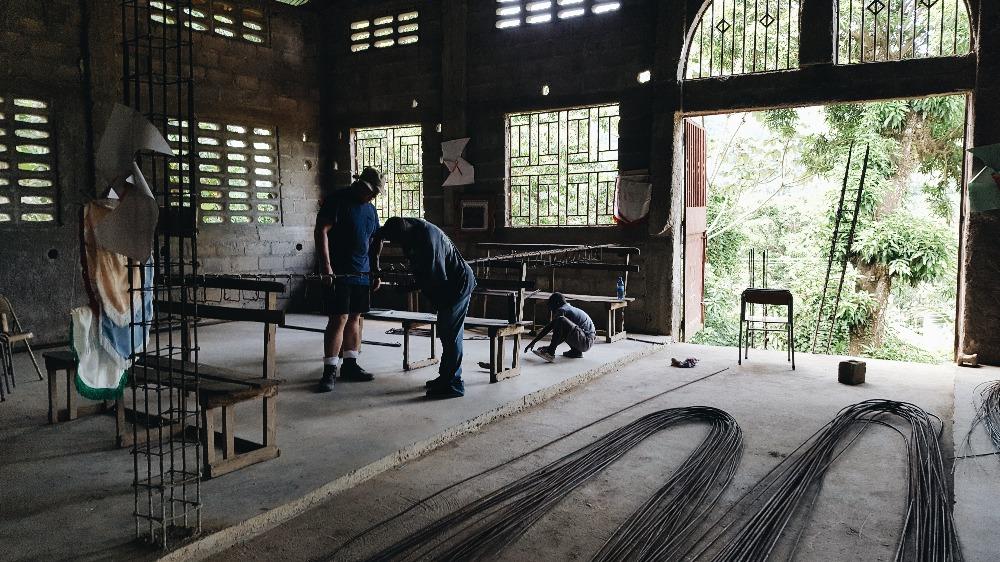 ---
Bubbles!
by Caroline Bazin | July 18, 2017 4:36 PM
We had another full morning of work at the church. Today's job was to pour the concrete columns for the stairs. That required a lot of time in the bucket line!
This afternoon was spent hanging out with the kids of the community. Bubbles seem to be the hit of the week!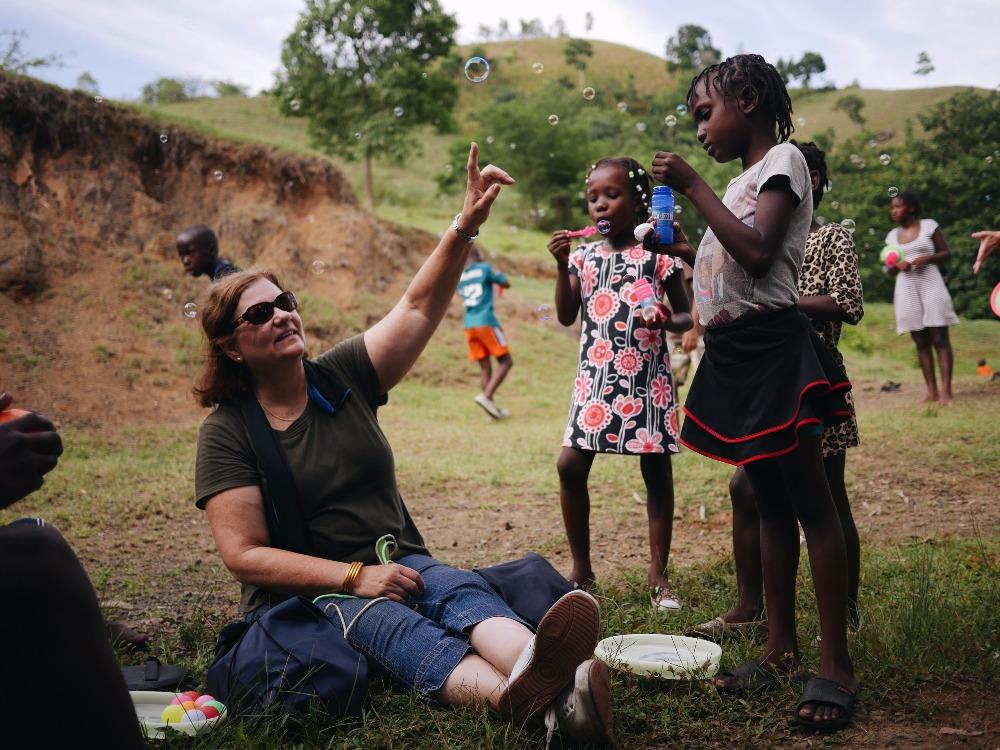 ---
Setting the rebar high!
by Caroline Bazin | July 19, 2017 4:16 PM
We spent the majority of our day helping out at the church again. Today was filled with a lot of cutting and bending rebar! Tomorrow we should be able to begin pouring concrete!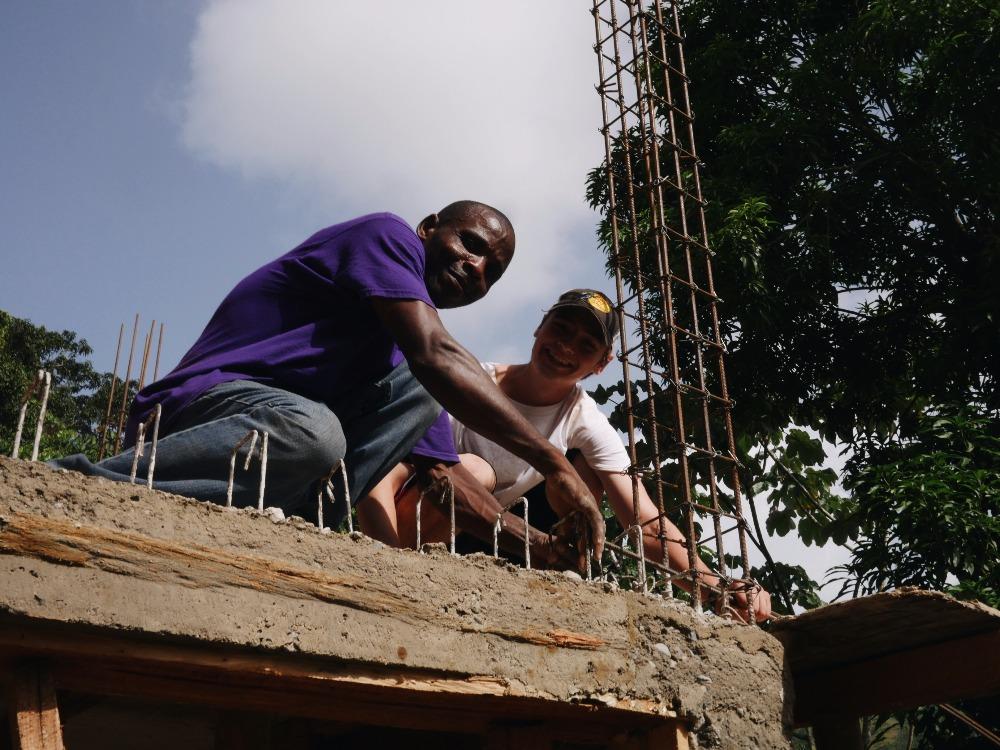 ---
Tree ministry
by Caroline Bazin | July 19, 2017 4:18 PM
We sent another group out today to participate in tree ministry. It is so awesome to get into people's homes and learn more about this beautiful community!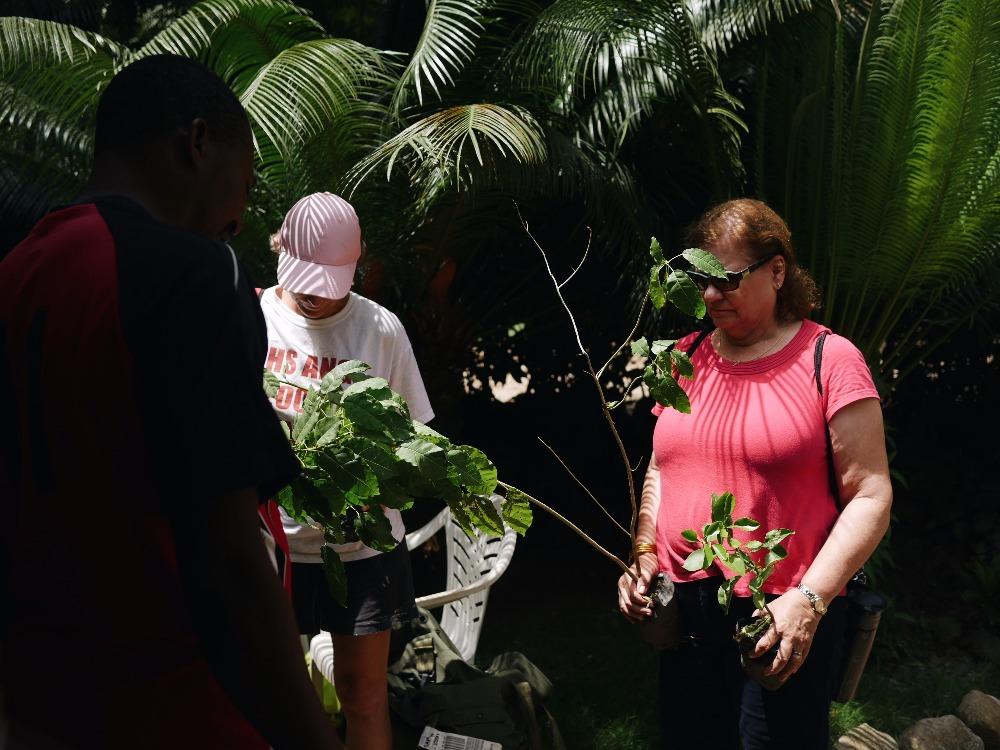 ---
Hike!
by Caroline Bazin | July 20, 2017 2:53 PM
Some of us got up extra early on our last full day here in Port Margot. We hiked up past the church to see a breathtaking view of the village. This gave us the drive to finish out strong today as we continued to do some rebar work and kids ministry!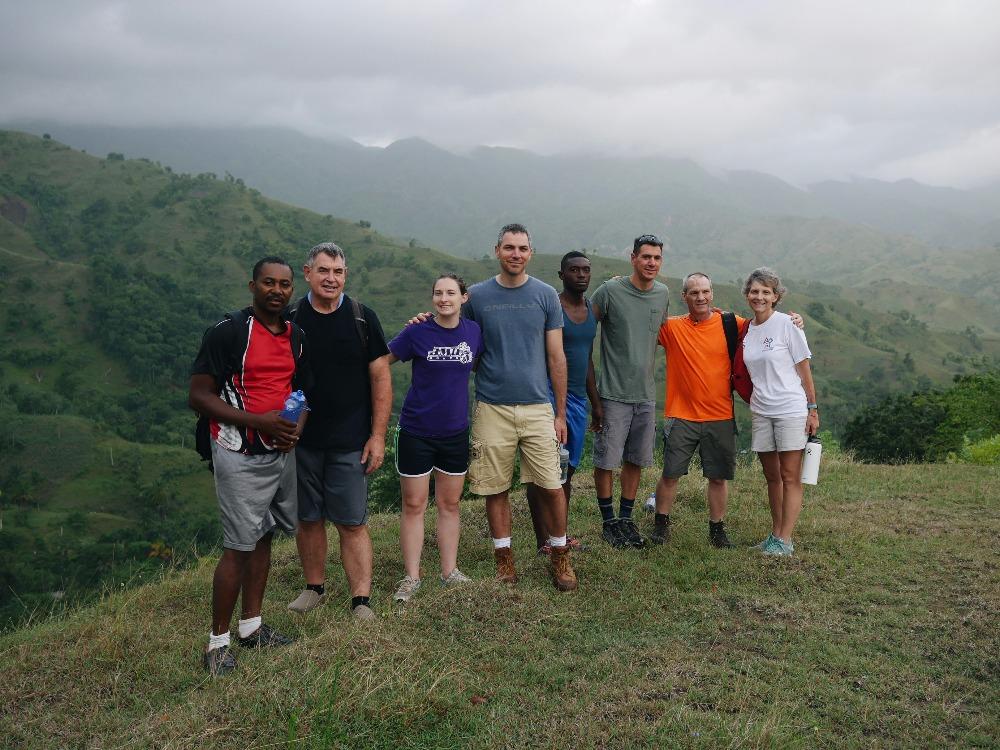 ---
Fresh Coconuts
by Caroline Bazin | July 20, 2017 3:00 PM
The fresh coconuts were also wonderful companions during our rebar work!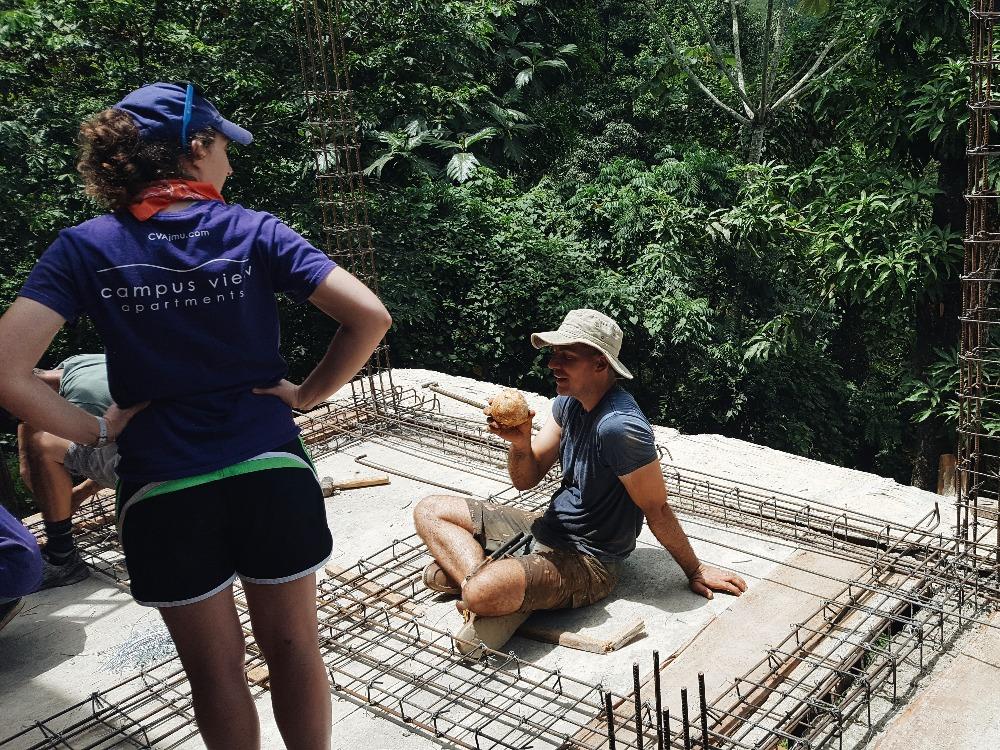 ---
Lunch break
by Rudy Bazin | July 20, 2017 3:27 PM
Taking advantage of every moment to fellowship together. It's also a great pass time when waiting for lunch to be served.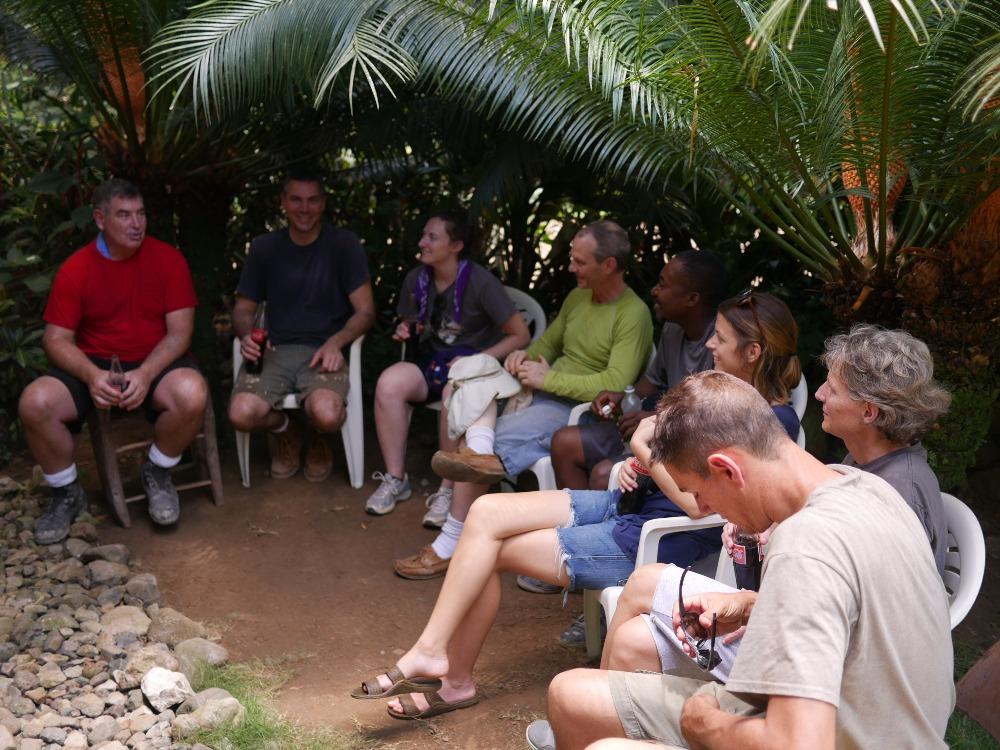 Subscribe To Updates
Comments
No comments have been posted.