Preparing for the kids
by Kevin Gamradt | July 19, 2015 4:57 PM
This afternoon we prayer walked in the community the kids will be coming from. Now we are making the vbs preparations. Esperanza is currently without a childrens director and was thinking they would have to cancel the summer camp. Through the grace of God and our partnership 55 kids will be hearing and receiving Christ love. God is good!!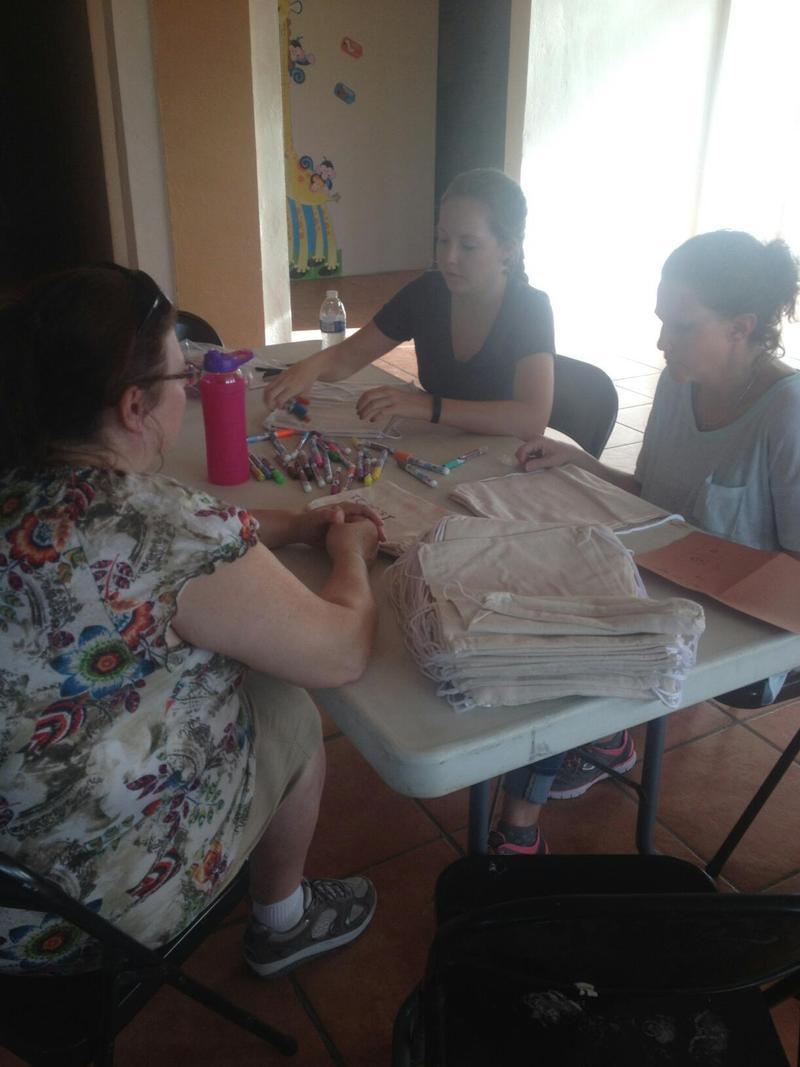 Subscribe To Updates
Comments
Barbara Walter
July 25, 2015 11:21 AM
Safe travels home God Bless.
Barbara West
July 25, 2015 8:19 AM
Praying for safe travels home! What an incredible week!! Praising God for His blessings!
Barbara Walter
July 23, 2015 8:18 AM
God's blessiing on each of you today!
Tracy Barber
July 22, 2015 10:30 AM
Continuing to pray that God will bless this team and those they come in contact with so many souls will be reached for Christ this week!!
Barbara Walter
July 21, 2015 8:58 PM
Praying that you all continue to do well! I know God is blessing every minute.! Sending my love.
Donna Gavette
July 20, 2015 2:46 PM
So glad you are all having this wonderful opportunity to serve God and spread His word through the VBS ministry. We are praying for you daily that you will turns hearts to Christ and that you, yourself, will be uplifted by this experience! Love you all!!
Heidi Hughes
July 20, 2015 2:46 PM
You all look great! Enjoy PR and it's wonderful people. I will be praying for each of you to make an impact for Christ. Oh, and eat some mofongo for me!!!
Barbara Walter
July 20, 2015 9:20 AM
Praying God is with each of you today and will bless the work you are doing. .
Barbara West
July 19, 2015 6:18 PM
I love the pictures! So thankful for God's timing in sending this group with the threat of canceling the summer camp. Praying for all of your preparation and the hearts that will hear the message of Christ!
Tracy Barber
July 19, 2015 8:33 AM
Praying that the team will have a wonderful day today as they begin their first full day in Puerto Rico. I pray that the people will be receptive to what the Lord brings to them through your team and the team will be open to the Lord's leading.
Tracy Barber
July 18, 2015 5:20 PM
So glad to see all the smiling faces!!!! Praying the Lord will bless each of you this week and the people you will come into contact with!!!