First Full Day in the Books!
by Christopher Costanza | November 20, 2022 10:40 PM
The other half of our group went to Dennis's house. He had a couple of large banyan trees in his backyard which had had many of their limbs twisted and splintered from the heavy winds.
Dennis asked us to help cut down the dead limbs so they would not pose a falling hazard. He also had many roof shingles which were blown off and strewn throughout the yard.
The group got to work quickly and tirelessly. They made quick work of the limbs and the pile of debris was huge! Best of all, they enjoyed the work! Each of them had a smile on their face as they took delight in serving the community. It was a beautiful example of the body of Christ coming together to help those in need!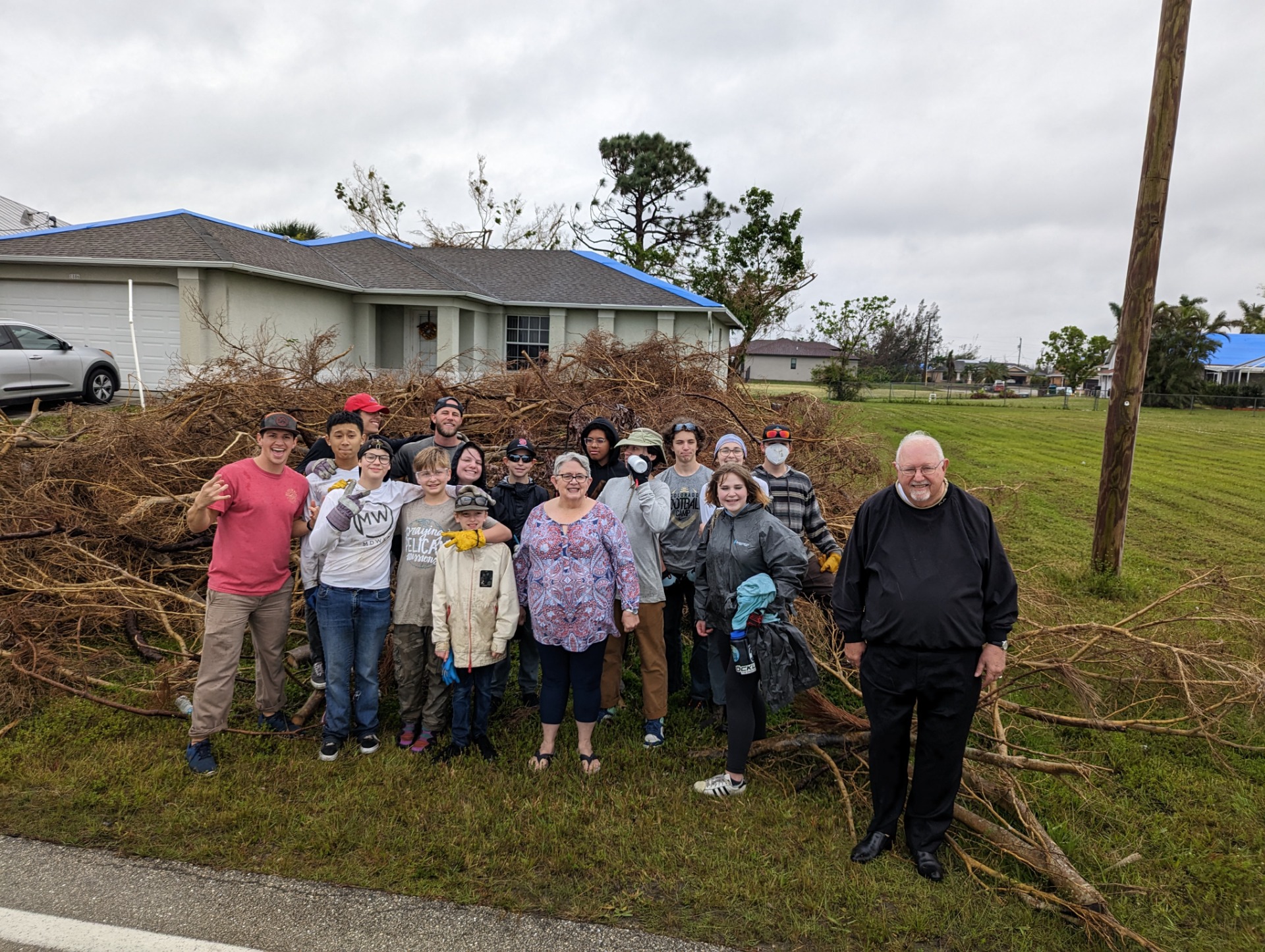 Subscribe To Updates
Comments
No comments have been posted.