Island Day
by Junior Lopez | March 30, 2023 11:03 PM
Today we headed early in the morning to Belize City to take the water taxi for us to go to an Island called Caye Caulker. We had the opportunity to feed the Tarpon fish and then we went snorkeling on the second-largest Barrier reef in the whole world. Our last stop was swimming with the sharks and stingrays. It was an experience that we will never forget.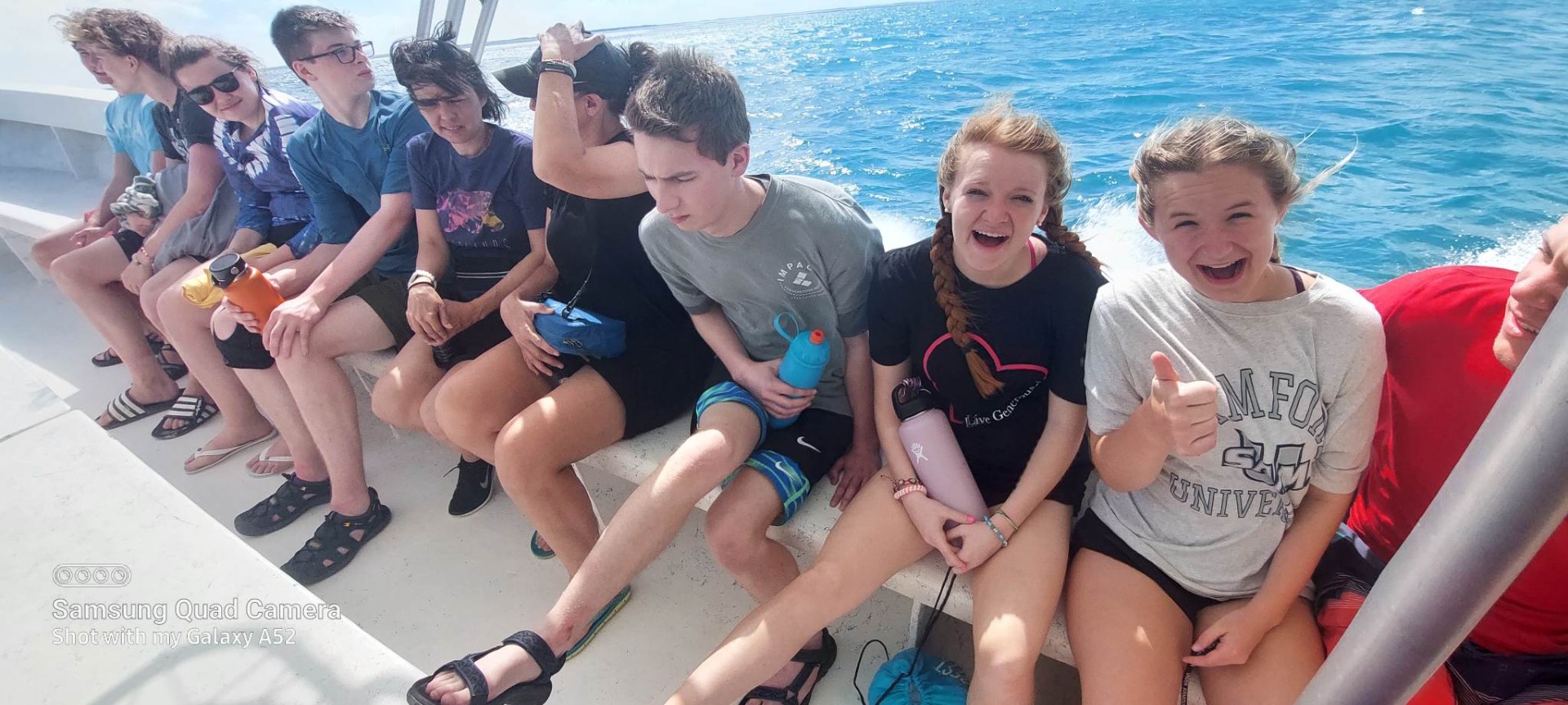 Subscribe To Updates
Comments
Amber Chase
March 28, 2023 9:41 PM
Thank you for these journal entries and pictures. I have so enjoyed seeing thw updates!
Diana Mounce
March 27, 2023 6:16 PM
Thank you for posting this journal. I'm enjoying your updates!