A Testimony of Patience
by Katrina Hulme | November 17, 2022 2:00 AM
We visited the home of some church members this morning. One woman we visited shared her testimony of how a church member, who was her son's teacher, was persistent and patient with her for over a year as she invited her to church and women's events. After our visit, she offered us bread and juice. She didn't want us to have to leave because she enjoyed our visit so much!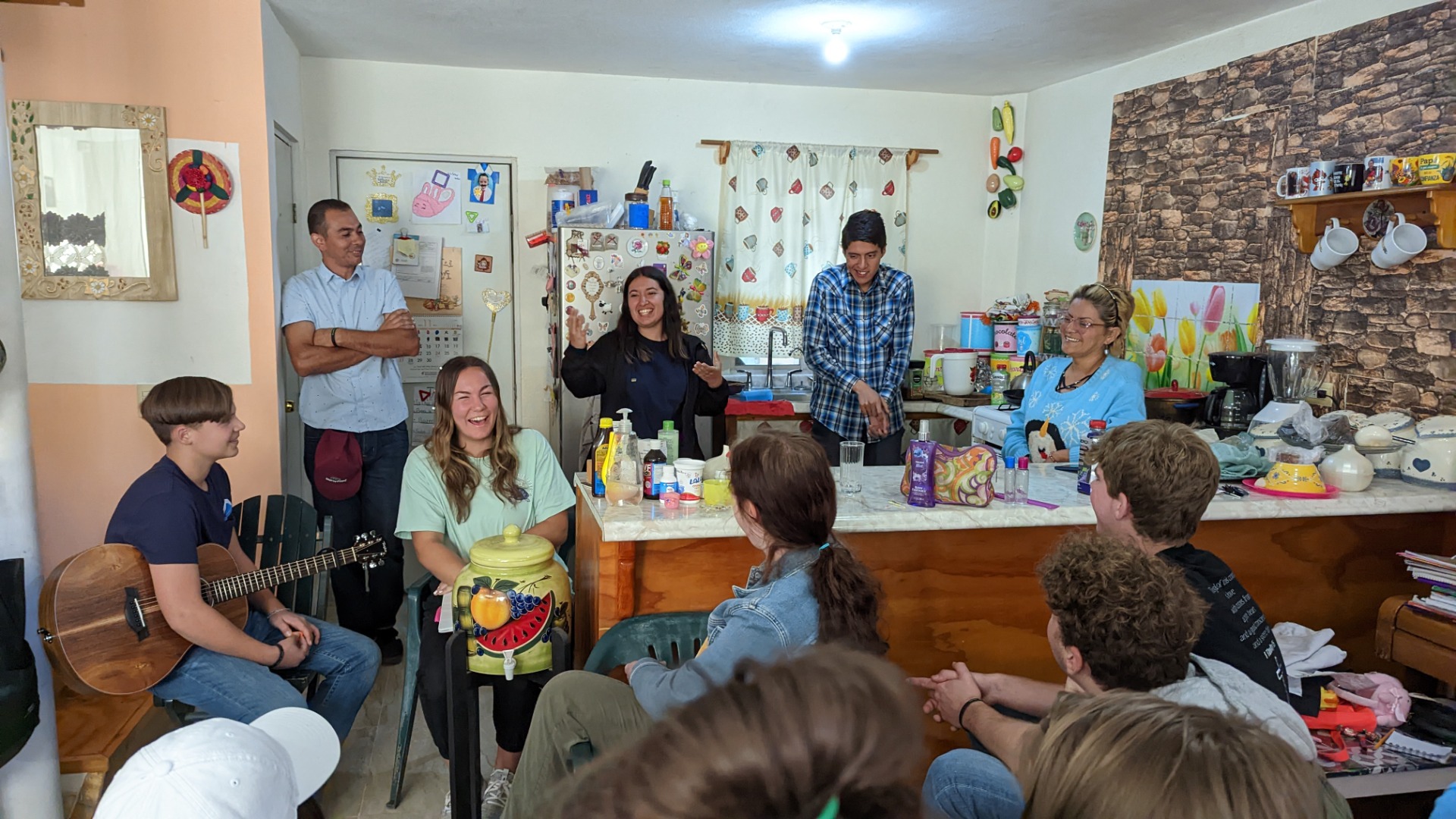 Subscribe To Updates
Comments
Michael cobaugh
November 19, 2022 12:54 AM
Add alaska over Mexico
Gwen Andersen
November 17, 2022 6:01 AM
It's so sad to say good bye for the team and the children, but I think of the lifesaving and lasting effect it has had on all of you. I trust that The Lord has moved upon hearts and lives this week, that souls have been touched for Christ. May The Lord Bless all of you in a very deep and personal way.
Gwen Andersen
November 16, 2022 6:28 AM
Just beautiful!
Gwen Andersen
November 16, 2022 6:26 AM
I love this and appreciate seeing these updates.
Wendy Tebben
November 15, 2022 8:39 AM
Thank you so much for all the lovely updates!! It brings me comfort and joy to hear what you all are up to down there and to see everyone's faces. We are praying for you all💜
Brad schubert
November 15, 2022 7:13 AM
Thank you for the updates! Great to see the love of Christ being shared. Continued prayers🙏❤️
Nicole Andersen
November 15, 2022 6:07 AM
What a beautiful sight! Blessed beyond words to see our children loving and serving these children. We were all born to do this. May you all feel the love of Christ as you share the Gospel and pour out His great love! But Jesus called them to him, saying, "Let the children come to me, and do not hinder them, for to such belongs the kingdom of God" (Luke 18:16).
Rose and David Smth
November 14, 2022 2:32 PM
What a joy to share the Gospel of Jesus with others! Saved by grace and happy each day 💖 😃 Praying for you all each day and night🙏🏻
Gwen Andersen
November 14, 2022 6:46 AM
May The Lord Bless all of you in a very personal way.
Jenni Blodgett
November 13, 2022 1:05 PM
What a nice looking group! 😍
Brad Schubert
November 13, 2022 8:32 AM
Wonderful! Prayers for all🙏❤️
Julie Staub
November 12, 2022 10:32 AM
So excited for the whole team and the week ahead. Praying for each of you that God would sustain you with His strength and energy and would shine His grace, peace and joy through you. Enjoy the adventure! ❤️