Praying for Tucson
by David Motley-MacCall | July 13, 2022 1:19 AM
This evening, during our team time, we took time to pray over the city and some of the many people and ministries God has allowed us to interact and work with so far this week. The group first wrote down prayers for the different places and people listed on large papers at each table, and then each was prayed over roundtable style.
We believe that God listens to our prayers and will continue to do great things at Hope City Church and in the city of Tucson.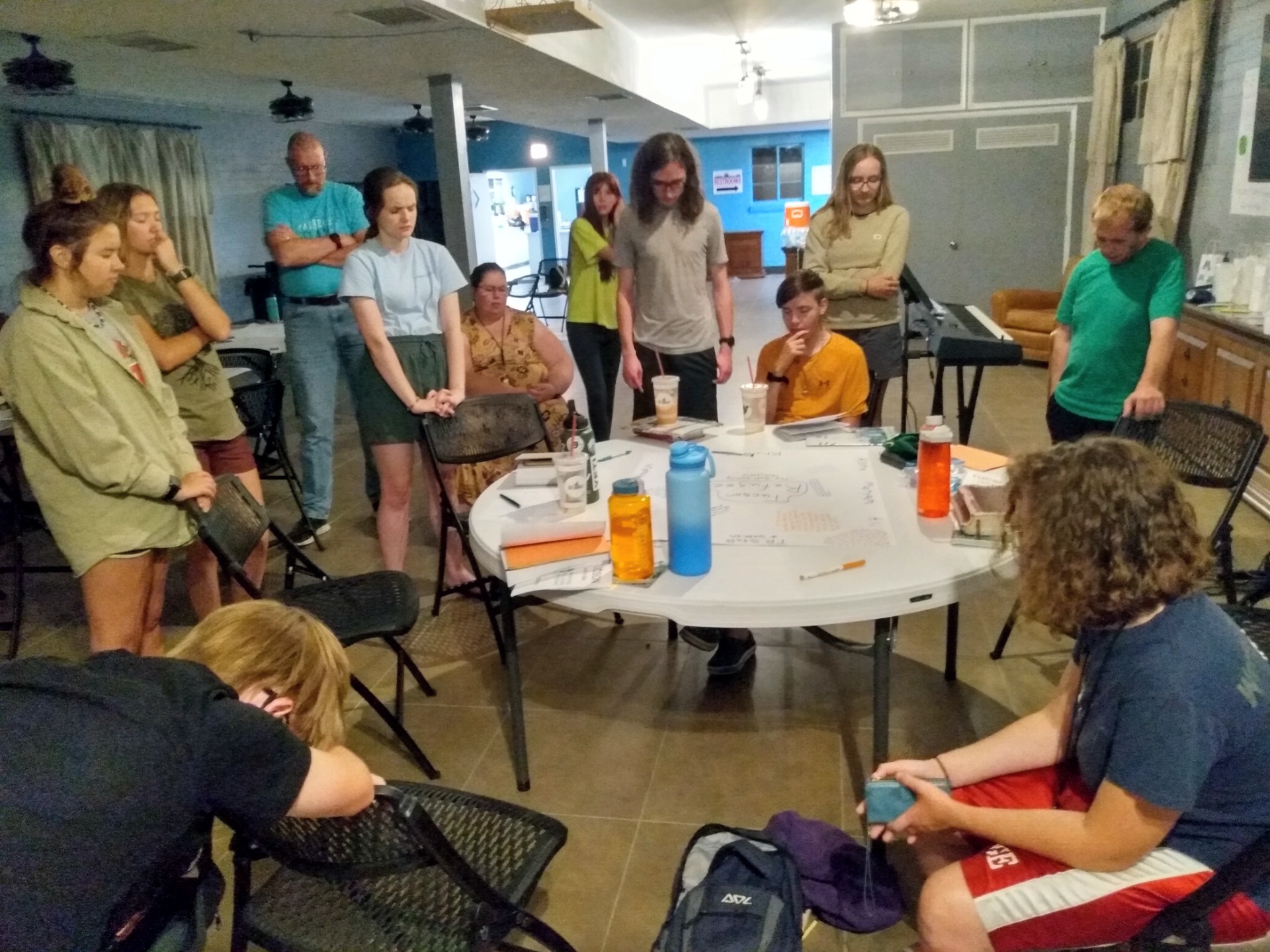 Subscribe To Updates
Comments
No comments have been posted.