Happy Birthday Damon!!
by Audra Jones | March 16, 2022 9:34 PM
We ended our day celebrating the man who has meant so much to us and gave us this opportunity to serve. Happy 50th Damon!!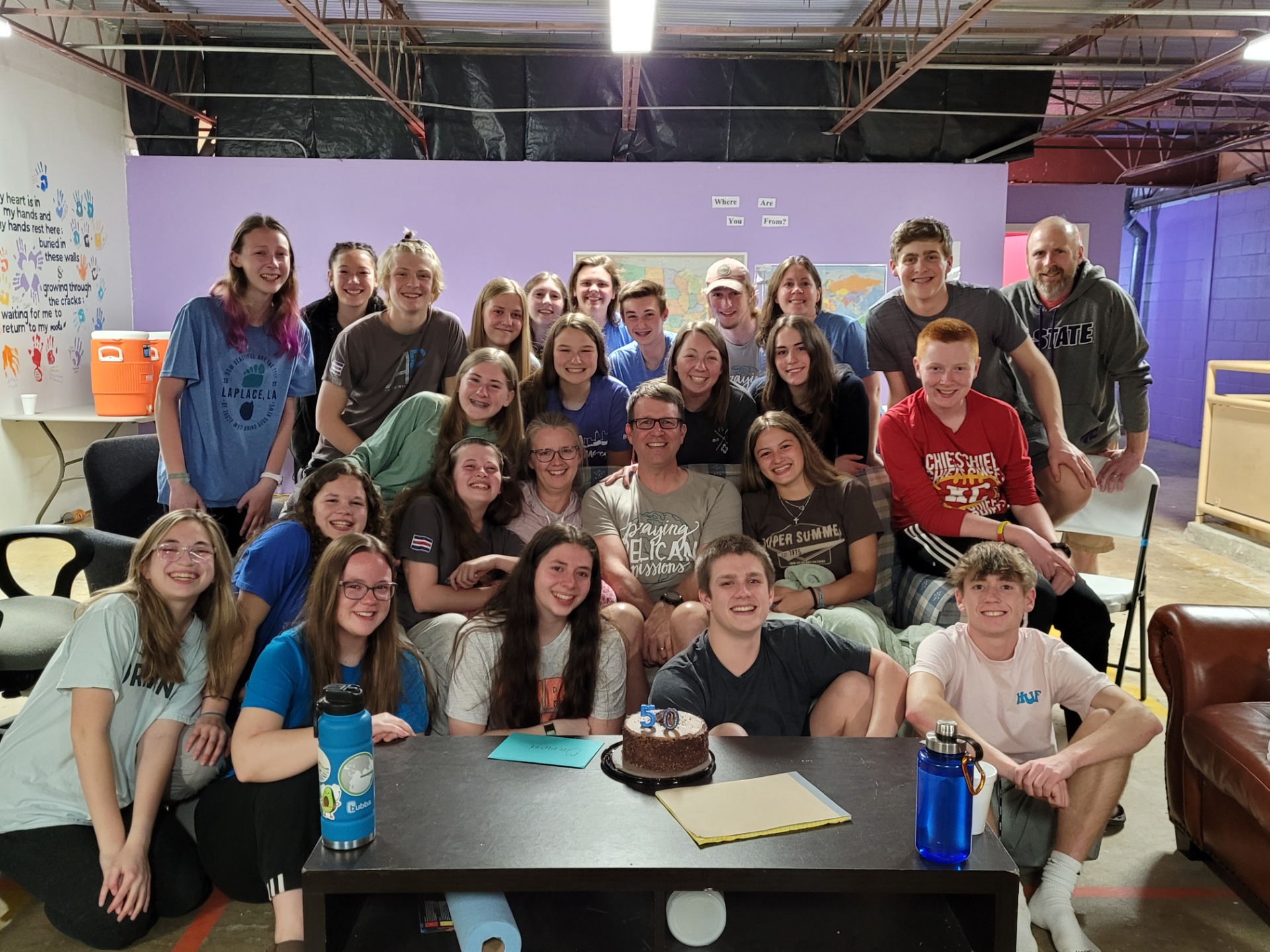 Subscribe To Updates
Comments
Lani Witters
March 18, 2022 11:07 AM
What an amazing week! Can't wait to hear more about it, all the lives touched and the hard work accomplished!
Tiffany Oldham
March 18, 2022 10:33 AM
Looks like a blessed week! Can't wait to see them!
Susan Schaeffer
March 15, 2022 10:57 PM
I am so blessed to see and hear about all that God is at work doing through this ministry! Praying for you all!
Staci Graber
March 15, 2022 2:03 PM
I look forward to each of these updates. What amazing progress. Keep working hard guys. We are praying for you all.
Dawn Schnoor
March 15, 2022 6:07 AM
Thank you for the updates! I am so thankful for the efforts to give these young adults an opportunity to serve those in need and to hear of their tragic stories. Praying for you all!
Jess Melching
March 14, 2022 6:27 PM
We are enjoying reading all the updates. Thank you! Continued prayers from back in KS!