Temple Mount
by Annie Bost | January 25, 2023 7:08 AM
Our first stop was the Temple Mount. This area is where Abraham prepared to sacrifice Isaac and the site where the large Jerusalem temple from Jesus' day was. This area is highly disputed, holding huge significance for the Christian, Jewish, and Muslim faiths.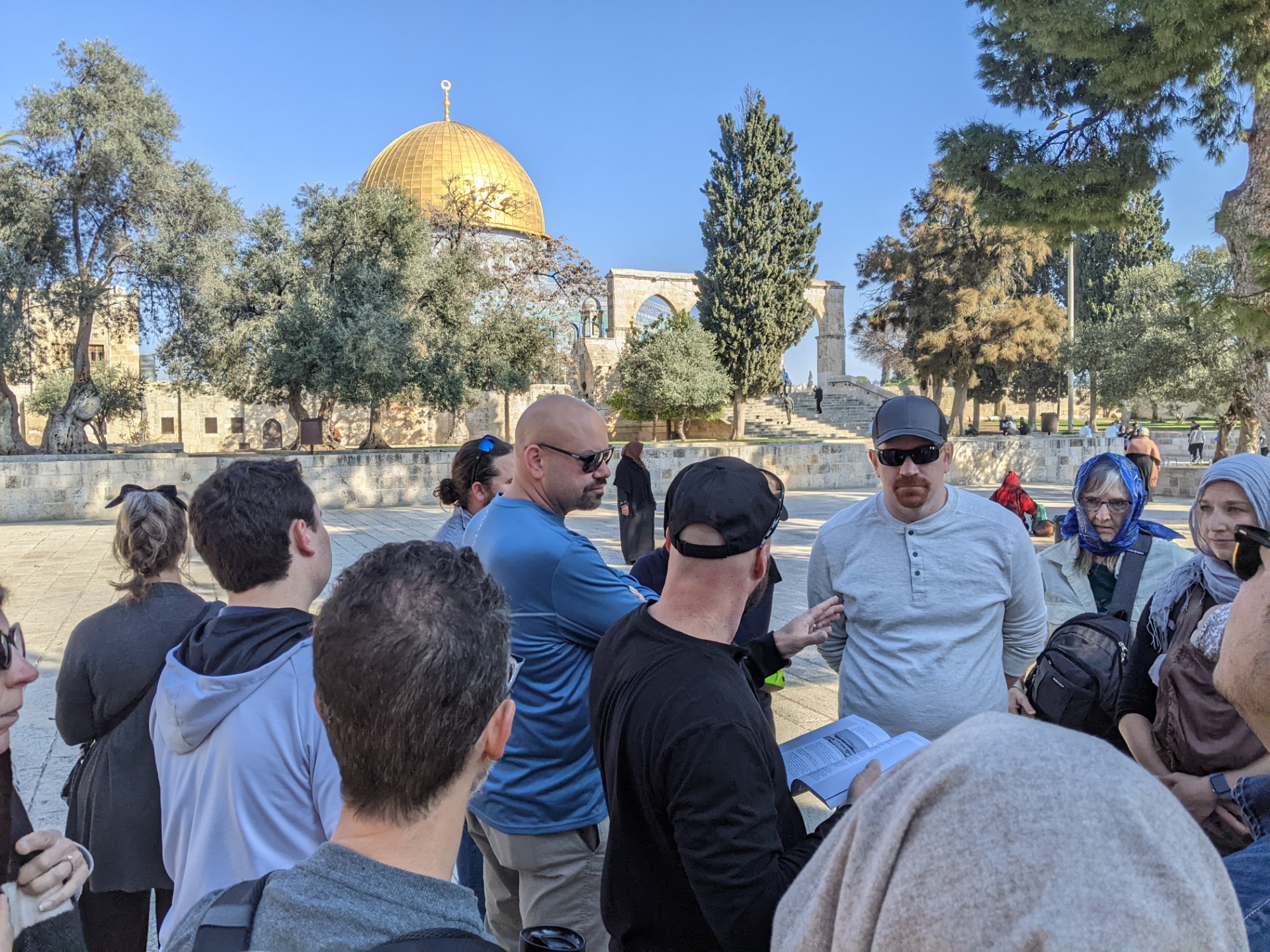 Subscribe To Updates
Comments
Josie Ferraris
October 26, 2023 10:32 AM
Prayers for Israel. God's speed for peace, compassion and caring for each other. I hope that I can come to israel on a retreat, soon ! A dream of mine. Thank you. Josie Ferraris 657 554-6843
Cheryle Matis
January 19, 2023 1:51 PM
Praying for the Lords Will on your mission, safety, peace and enjoyment. God Bless what you do ?