Home Project #1
by Alex Geurin | February 22, 2021 11:25 PM
Today we began our first home demolition project in partnership with Operation Hope. This is a continuation of work that was started with a previous PPM team, which is an awesome opportunity to walk out long term investment in the community. Due to water damage from Hurricane Laura, many walls and ceilings have to come down to make the home safe again.
Here Bre, Parker, and Zane are doing some drywall tear-down!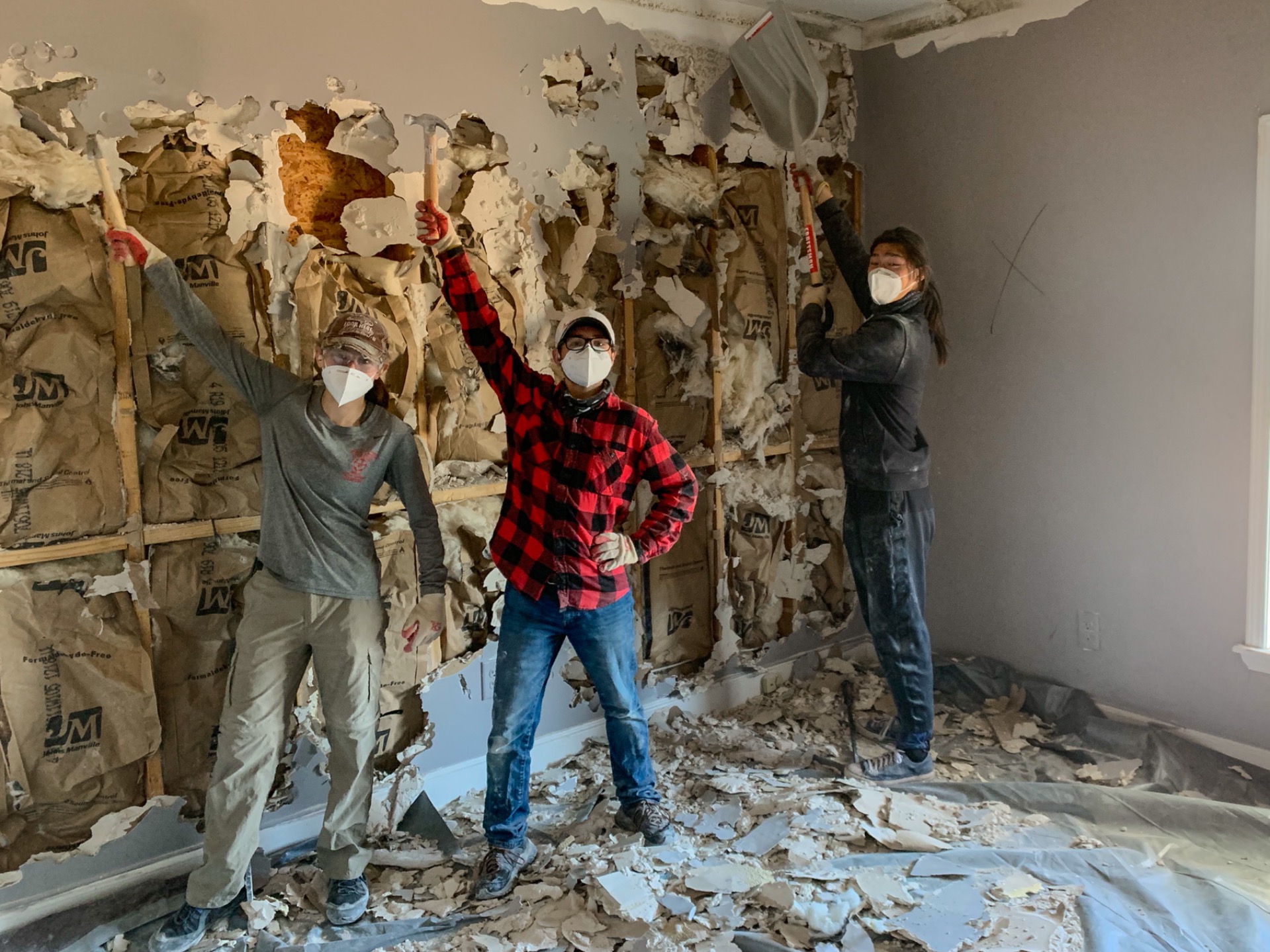 Subscribe To Updates
Comments
Mary Grace Hilliard
February 23, 2021 12:00 PM
Zane! Looking good at Camp Eagle. I enjoy the updates on your adventure, and cannot wait to see how much more you get to grow on this trip. Praying for you, and your team, from Indiana <3
Shannon Hilliard
February 22, 2021 7:54 PM
Praying for Camp Eagle as they serve in Lake Charles this week! Cheering you on, Zane.