Mt Olive Cookout
by Alex Geurin | February 21, 2021 10:58 PM
Some of the team directing traffic towards the church where we distributed meals. They were awesome and definitely drew some people in! We were able to serve about 120 meals.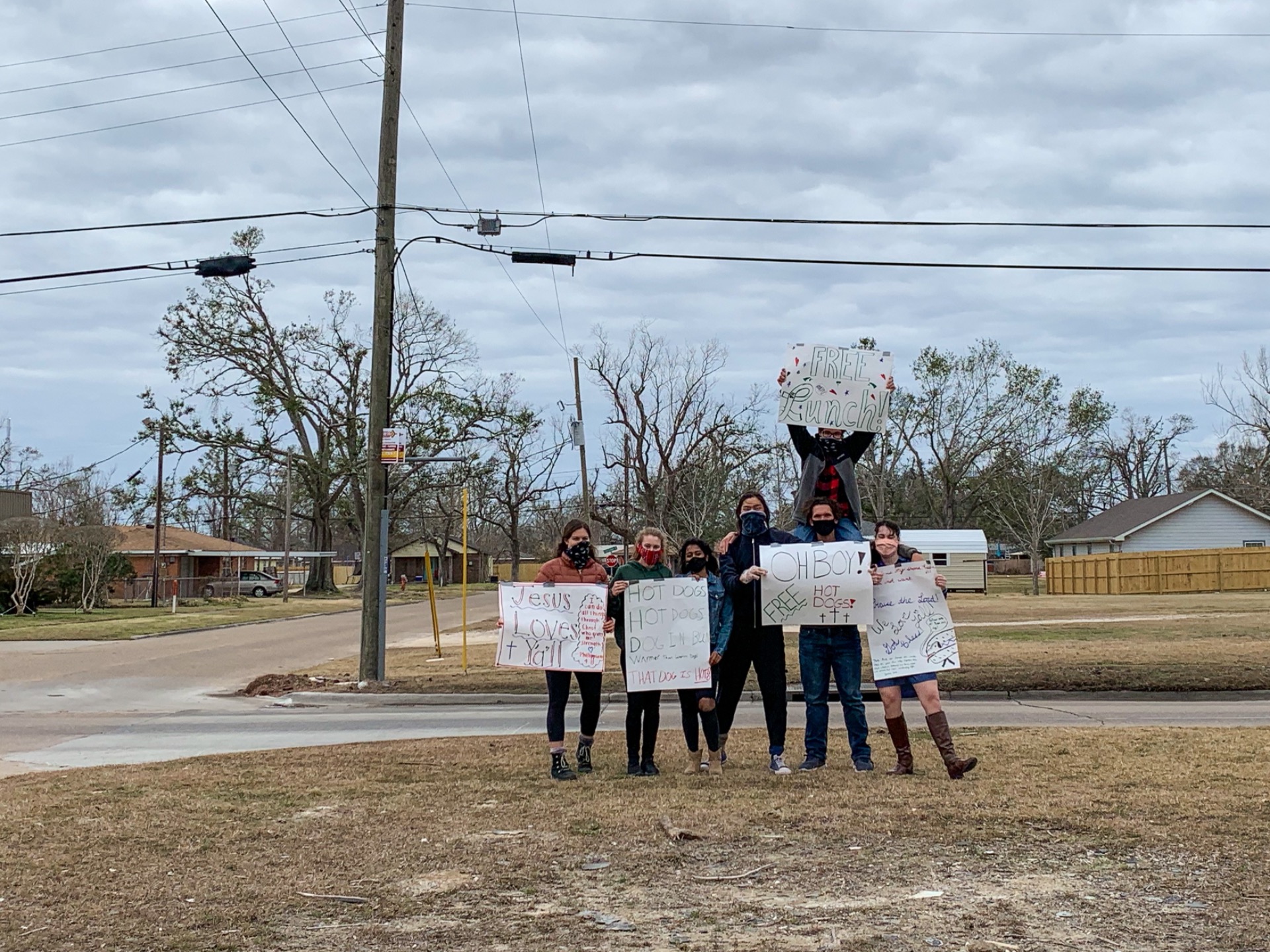 Subscribe To Updates
Comments
Mary Grace Hilliard
February 23, 2021 12:00 PM
Zane! Looking good at Camp Eagle. I enjoy the updates on your adventure, and cannot wait to see how much more you get to grow on this trip. Praying for you, and your team, from Indiana <3
Shannon Hilliard
February 22, 2021 7:54 PM
Praying for Camp Eagle as they serve in Lake Charles this week! Cheering you on, Zane.