Amy's Birthday
by Andy Bost | March 26, 2018 9:43 PM
We wished Amy a very happy birthday today. She said it was the best 15th birthday she has ever had!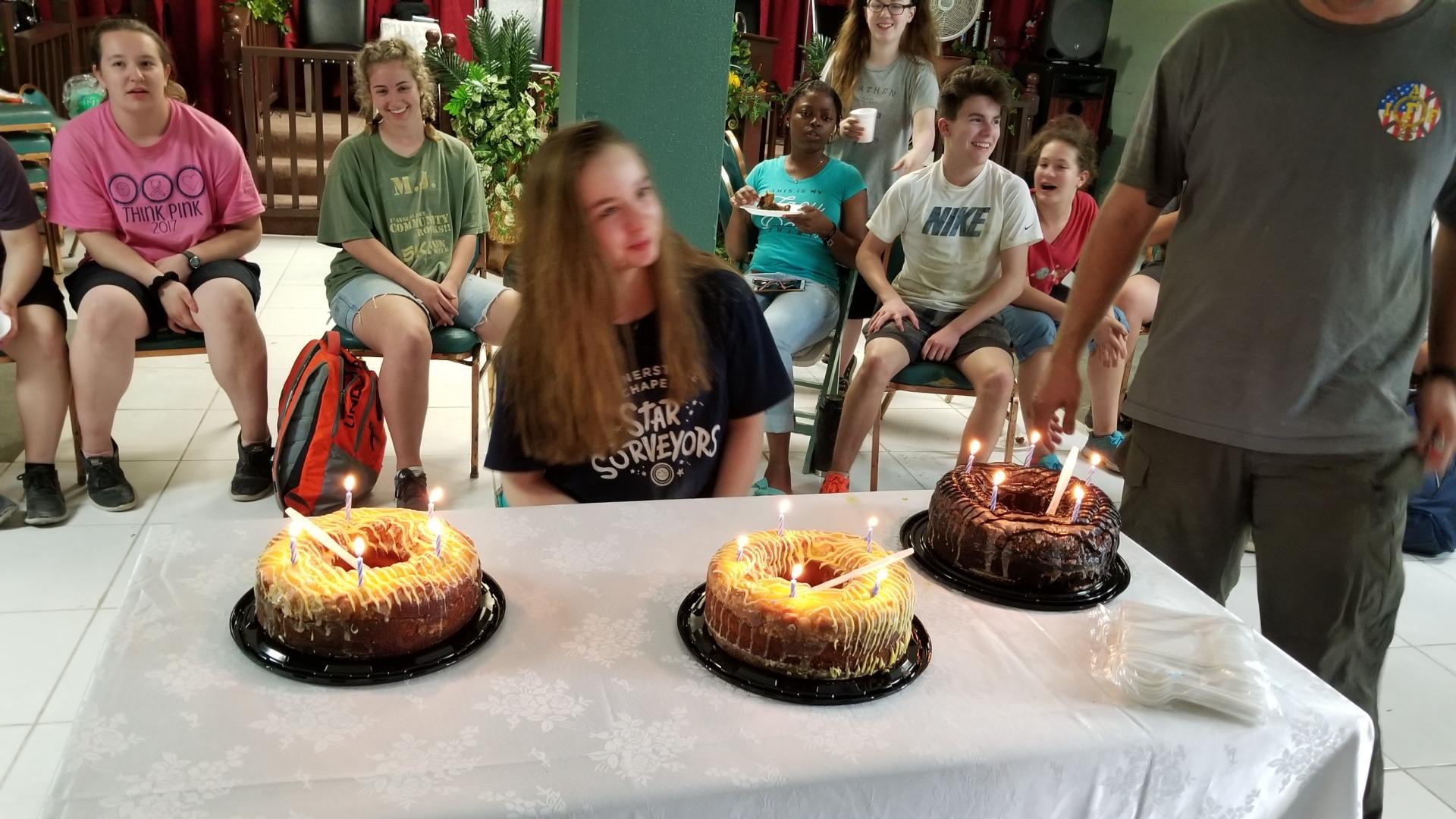 Subscribe To Updates
Comments
Hannah Hackelton
March 31, 2018 1:45 PM
Hi there all! I was a student on this amazing mission trip and I took photos all through the trip of all the participants and of our days spent in the Bahamas! I am uploading all of them to my Facebook page and they will be on public settings so if anyone wants to take a look and download them for family and friends, please be my guest! I took them for memory and reflection for everyone that went on the trip!
Jamie Bryson
March 28, 2018 11:29 PM
Wednesday evening: Waited all day & night for an update.... Got nothing, no pics, no text. I thought someone said we would get updates every day?
Douglas & April Hackelton
March 25, 2018 1:36 PM
Thank you for the update. Praying that the Lord is touching lives through the team and touching the team in this life changing opportunity as well. God Bless!!!
Katie Bryson
March 25, 2018 9:08 AM
No news is good news so we are assuming you have arrived with no problems. Praying your first day was great and that your second is very productive. We have been watching for updates constantly. Love you both very much. Stay safe and may God's love shine through. God bless you all, many prayers are with you.